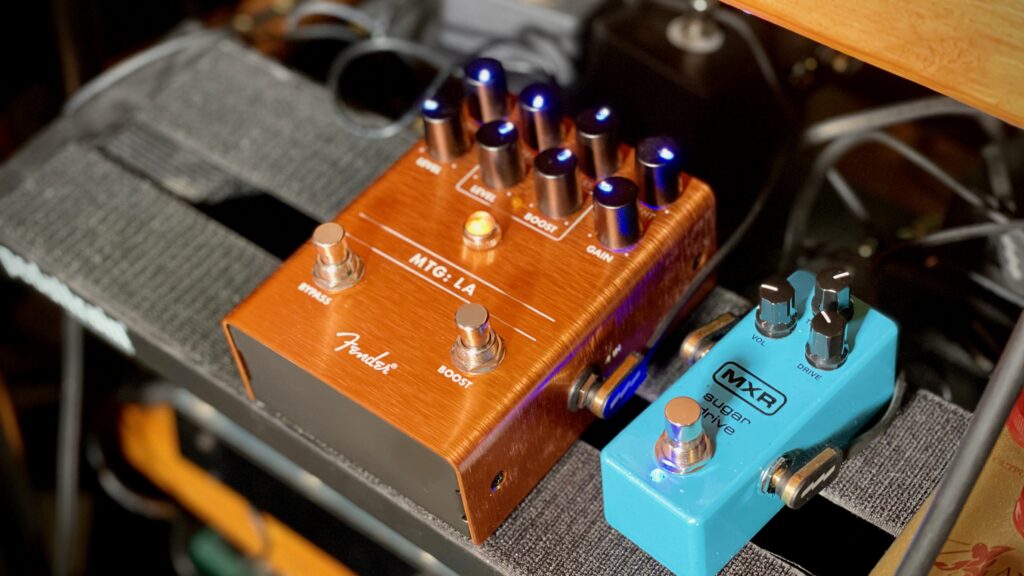 I've had Fender's MTG:LA overdrive pedal for coming up on two years now, and it's fair to say that it's largely spent most of that time sat in its box on the pedal shelf. It's a pedal for Strats and Teles, but I play my Les Paul most of the time.
Last July, I had a go at using additional pedals to shape the tone of the MTG:LA, to try and make it work better with my Les Paul. While I liked the results, nothing really stuck, so the pedal went back onto the shelf.
Let's give the MTG:LA another go, this time by trying my new secret weapon: the Marshall DSL20HR.
Continue reading

"Second Bite: Fender MTG:LA Overdrive Pedal, Through The Marshall DSL20HR"