This conversation was originally posted to my Twitter feed.
Good morning! I hope you're having a great weekend. Got another #CoffeeAndKlon for you this week. I hope you enjoy it.
Today's Coffee
Coffee this morning is an Ethiopian wild coffee from the Yayu Forest Reserve. It's the kind of mild coffee that's perfect if you've got guests who are occasional coffee drinkers.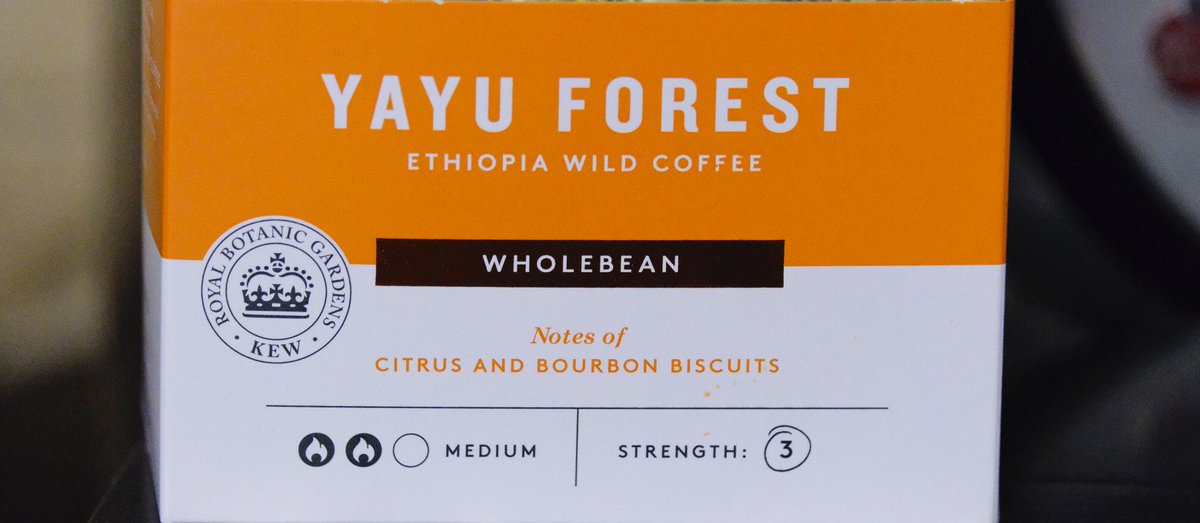 I was hoping to be drinking Sumatra coffee this morning – my absolute favourite – but the Yayu Forest didn't run out yesterday as I'd hoped.
I could have just had a 2nd cup, I know. I'm finding that one cup of coffee a day is the best way for me to enjoy it. The Sumatran will still be there tomorrow 🙂
So pedals. What do I have for you this week?
#DesertIslandRig
The #DesertIslandRig is still on hold. I will return to it. It's just that those two Wampler pedals have really got me rethinking it. So far, in the room, everything sounds better when one of those pedals is last in the chain.
It's important to change your mind when you learn something new.
My final opinion is on hold until I've recorded with this signal chain. I've got some work to do to get my home recording setup wired up again. I unwired it all last September when I bought some new furniture for the room … and I haven't wired it back up yet.
(That's also what's holding up the Marshall Origin 1 Year Review. At this rate, it'll be the 2 Year Review!)
Anyway, I've got another boost pedal to talk about today.
I Picked Up A New Boost Pedal
When it comes to boosts, I've talked about Klon, klones, treble boosters, and clean boosts. There's another type of boost that deserves a mention: the equaliser pedal. Like the venerable Boss GE-7: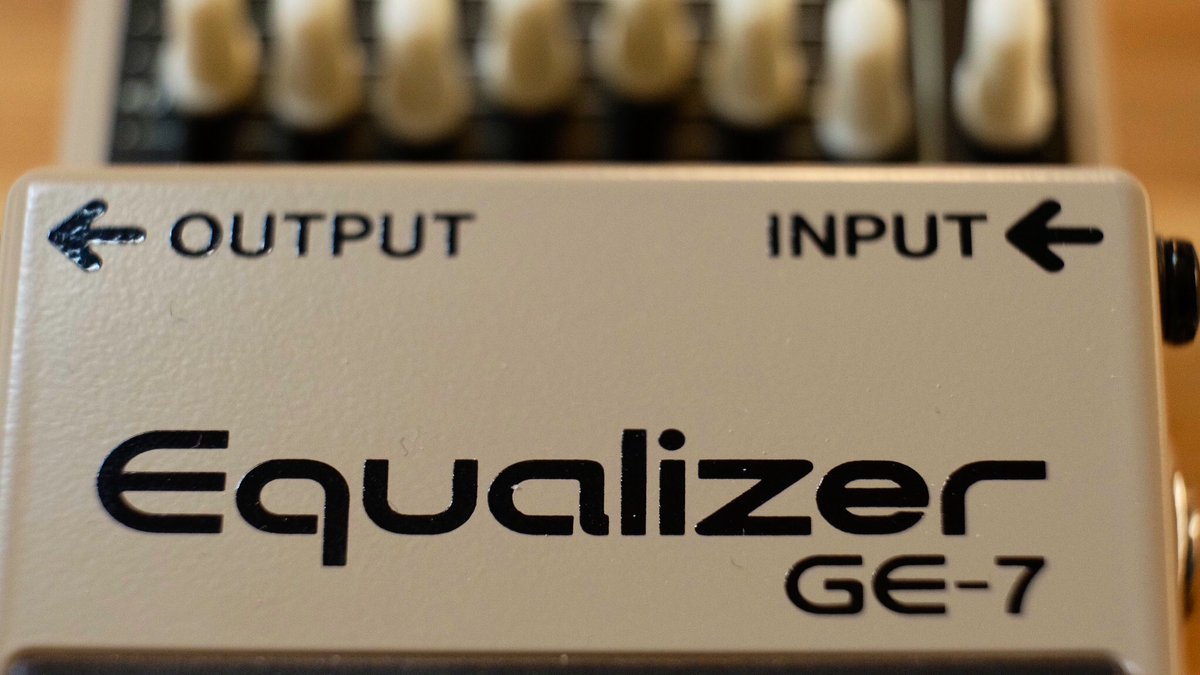 I picked one up last week, for my #PlayAlternative guitar challenge. I'm using it to help the Vintage Lemon Drop sound closer to my Les Paul.
By cutting the lows in the right place, and boosting the mids in the right place, I can crudely* make the Lemon Drop sound a little more vintage-voiced.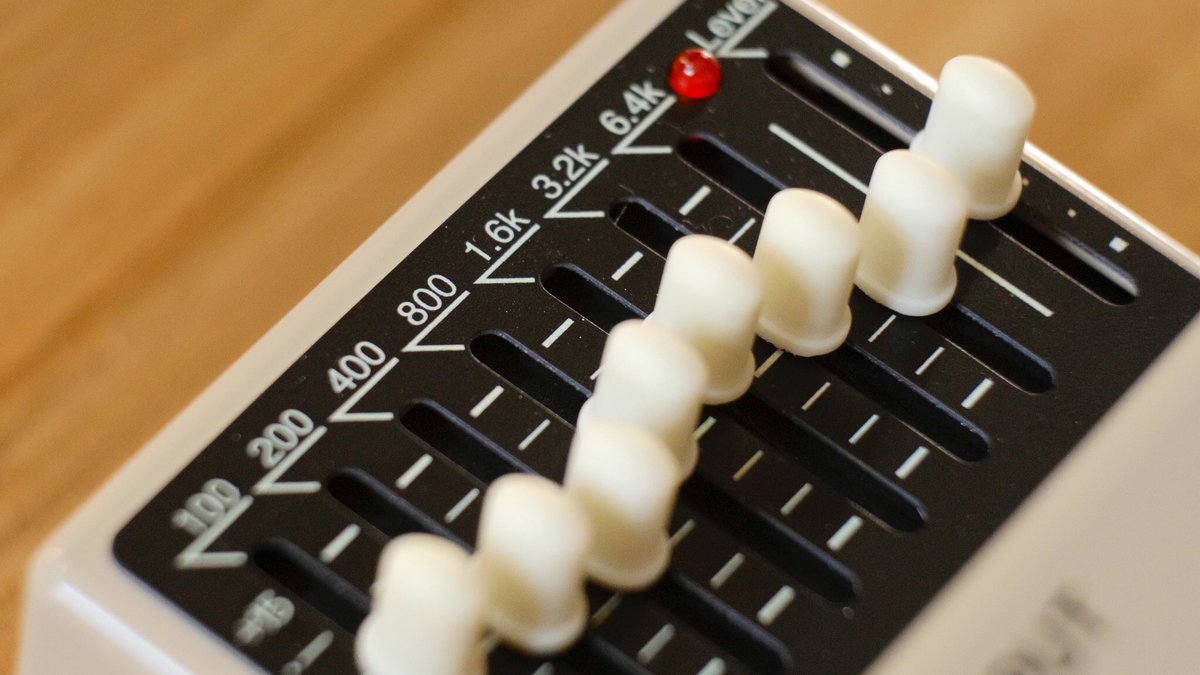 *I say crudely because there's only 7 bands to adjust. By necessity, they're quite broad, and it makes for a bit of a blunt tool.
To my ears, "vintage-voiced" means prominent mids, with the energy firmly in the upper-mid range of the tone. Does the GE-7 achieve that for the Lemon Drop? I'll let you know when I do my write up for the guitar 😉
Btw, That Pedal Show has done several shows on using EQ pedals to shape the tone. Find them on YouTube 🙂
The GE-7 is on the board for another reason.
The Eighth Slider
I'm also using it as an overall boost pedal too. Because there's an eighth slider on the Boss GE-7. It controls the overall signal volume: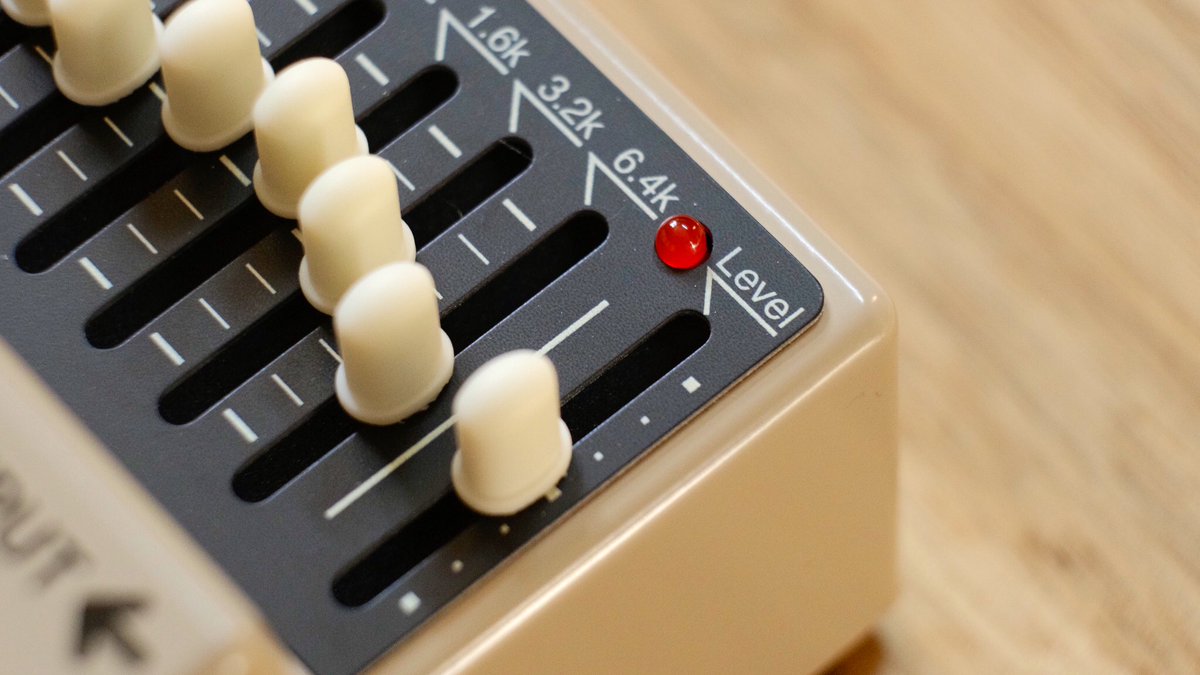 In this case, I'm using that eighth slider to turn DOWN the guitar volume, just a little bit. An anti-boost, if you like. There are two good reasons why.
I'm using the GE-7 to boost the mids of the guitar signal. That gives the tone a little more of a vintage character. It also has the effect of making the guitar sound louder, and that needs to be balanced out.
My rig is voiced for vintage-output pickups. Turning the Lemon Drop down just a little bit makes it sound much sweeter through my rig. The effect is to present a cleaner signal to the first drive pedal.
Compared to other boosts, a graphic equaliser gives you more control – if you want to shape your guitar signal.
Other boosts are a better choice IMHO if you want to affect how your dirt pedals or amp react to your guitar tone. They're more musical than a GE pedal in that role.
What Do You Use?
So that's my thoughts on using a graphic equaliser pedal as a boost pedal. What are your experiences with one? Good? Bad? Do you use a different EQ pedal? Share your experiences, so we can all learn 🙂
Hope you have a great rest of your weekend! Catch you next weekend for another #CoffeeAndKlon, and checkout the hometoneblog.com for more home guitar playing talk 🙂