This conversation was originally published on my Twitter feed.
Good morning! Hope you've been having a great weekend. I've got another #CoffeeAndKlon for you today, and it's all about guitar amplifiers.
But first: coffee!
Today's Coffee: Mexican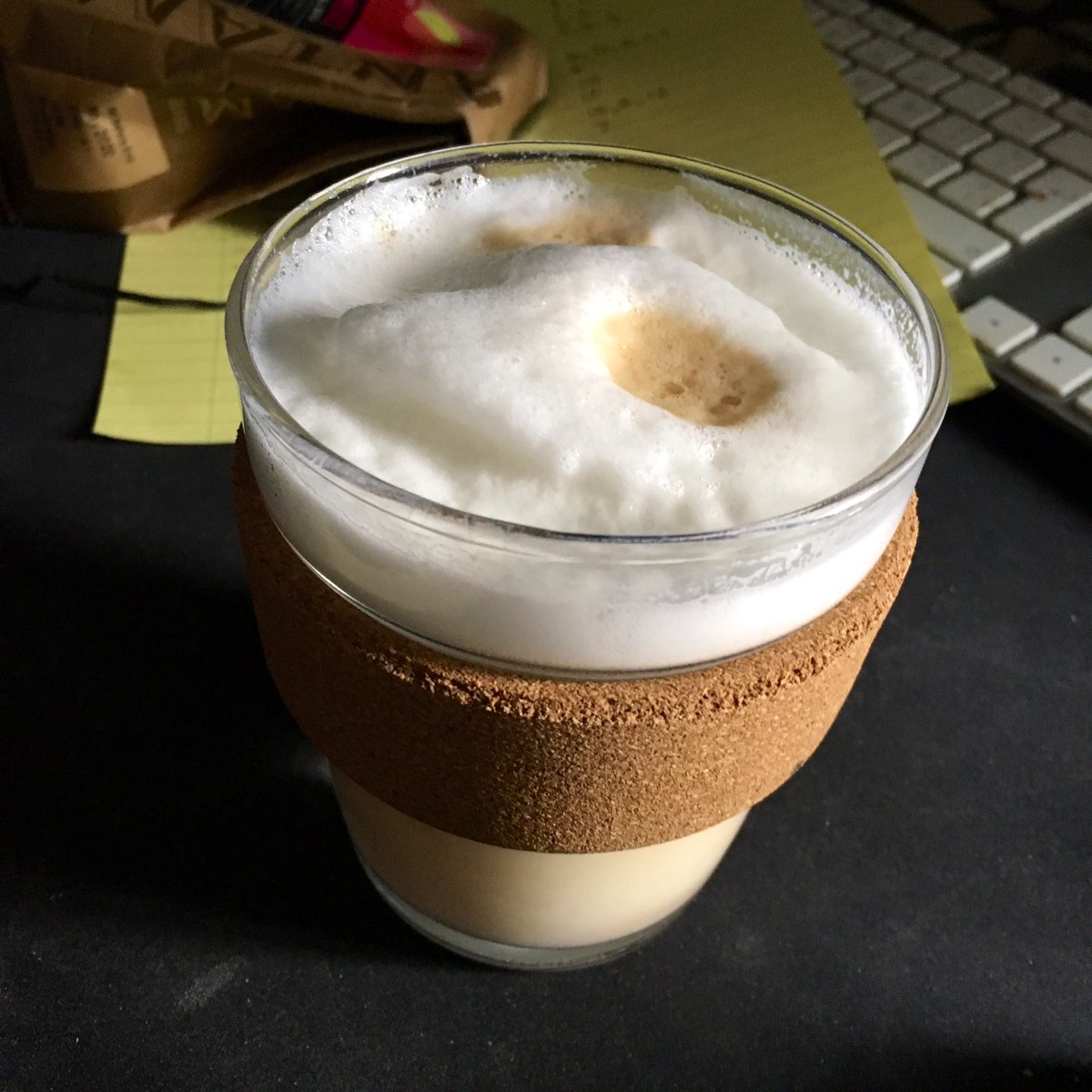 This morning's (much needed!) coffee is a batch of Mexican beans from the El Triunfo Biosphere Reserve.
I think it's got a very inviting taste – an easy coffee to neck. A bit more bitterness in the aftertaste than coffee chains serve (this is a good thing).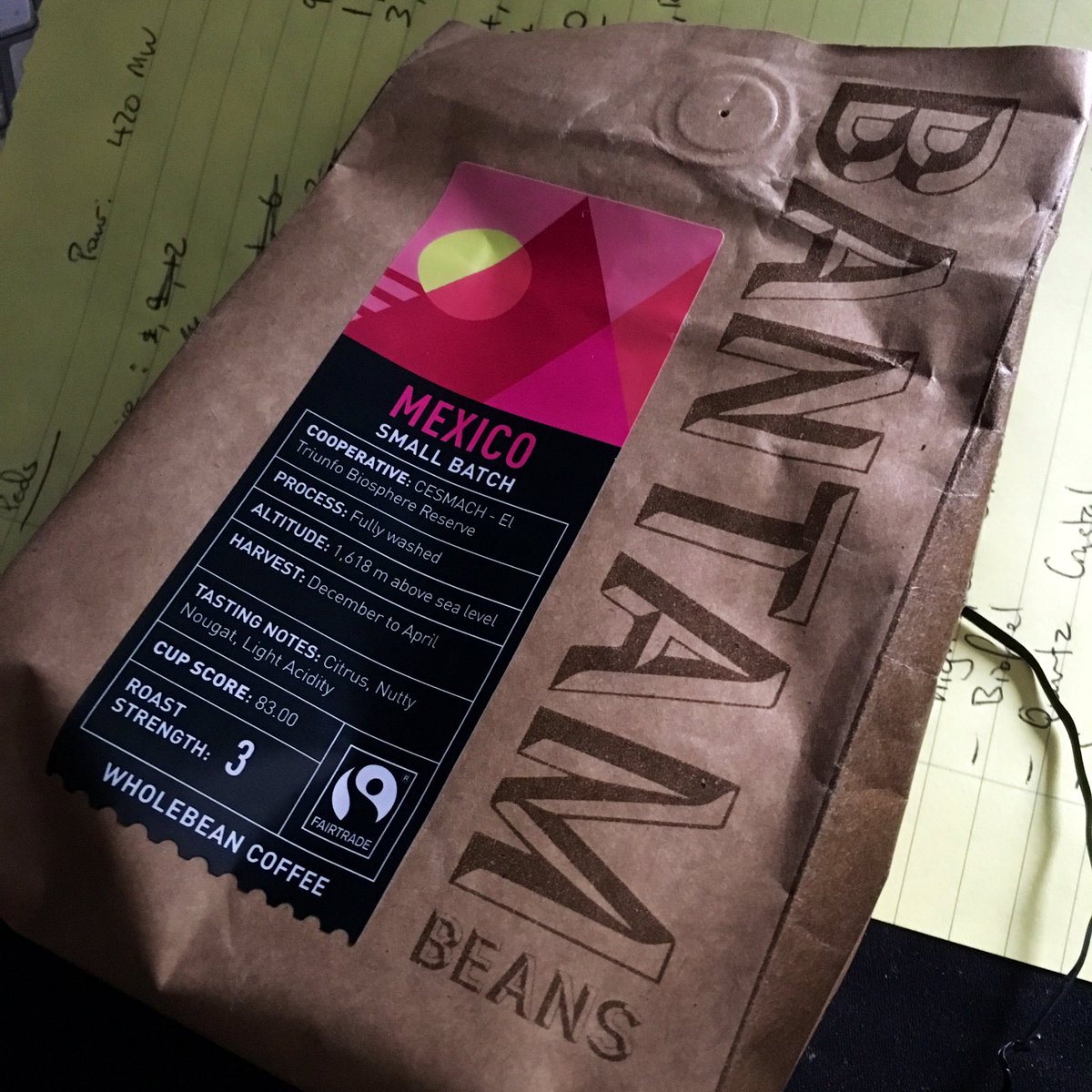 It's definitely a coffee that I'd have again, and one I'd happily serve to guests. It's sold by Bantam Beans, and we found it in our local Sainsbury's. And by the time I've finished writing and posting this, that cup will be very empty 🙂
Why *Did* I Buy Another Amp?
So … amplifiers. I was in @astringsuk yesterday to pick up a Marshall DSL20 HR. While I was there, Adam asked me what my thinking was behind getting this particular amp.
It's a really good question.
There's two parts to this: my approach to amps in general, and then the DSL20 HR in particular. Let's start with amps in general.
I've now got 5 "affordable" amps in my collection:
Blackstar Studio 10 6L6
Boss Katana 100W head
Marshall DSL 20HR
Marshall Origin 20H
Vox Mini-Superbeetle
Between them, they cover all the classic amp tones for players on a budget.
And they all deliver good tone at home volume levels.
Tones We Can All Afford
Many great pedal demos that l watch online use fantastic amps. Amps that many home players simply can't afford. Amps you're not going to find in your local guitar shop.
And even if you did get one, they're not amps you can use at home volume levels.
Why do they do this? Because it's fantastic to play through really great amps – and it helps the pedal shine to its full potential. *thinks wistfully about the DRRI that got away …*
That DRRI got away because it wasn't an amp I could use at home. Physically didn't have the space for it, and there's no way I could ever have cranked it enough to bring it to life.
And that's the whole point of this little amp collection.
When it comes to electric guitar, I'm a home hobbyist. When I talk about electric guitar, it's with friends who are also home hobbyists. And when I answer questions about gear, I want to be able to talk about amps they can get for themselves if they want. And use at home.
And – even more importantly – I don't want to talk about stuff I haven't used, or setups that I haven't tried. The online forums are full of folks who already do that. And that's where the DSL 20HR comes in.
Vintage Guitar Tone Is An Acquired Taste
It's fair to say that the Marshall Origin is an amp that plenty of folks don't like. It isn't what they expect, because it isn't a plexi. It doesn't work how they expect, because it's a clean amp. And there's no sense picking a vintage-voiced amp if you're after modern tones.
The DSL 20HR is the flip-side of the coin.
It delivers modern tones. It has a separate gain channel that delivers heavy rock and metal tones. It's the home amp for anyone who doesn't like the Origin, and who can't afford the Studio line of amps.
(In my brief testing, Marshall's line of Studio amps are just far too loud for home use. If you want one, budget for an Ox Box or a Waza Tube Expander too.)
I've been recommending the DSL amp to anyone who wanted Marshall but didn't like the Origin. There was a bit of push-back, with folks rightly saying that I didn't have one of my own.
So now I do.
I'm looking forward to testing pedals through the DSL 20HR. Especially boost pedals, now that I can run them into a dirty amp.
There's another reason too.
At some point, I'll finally get back to profiling with the Kemper. And when I do, I can make profiles of pedals through all the classic tone stacks 🙂
That's my thinking behind my choice of amps, and why I've finally added the DSL 20HR to the collection. Whatever pedals I have – or get in the future – they'll sound great through at least one of these amps. And I'm going to have a lot of find finding out which.
What about you? Are you a single-amp kind of person? What do you play through? And are you interested in me starting to talk about the Kemper regularly? Let me know.