This conversation was originally posted to my Twitter feed.
Good afternoon! I'm a bit late with this week's #CoffeeAndKlon. There's a couple of reasons why. And one of them does involve the Klon.
I've been a bit flat for most of this past week. Delivered a couple of workshops and a talk on the Saturday and Wednesday, and didn't have much left in the tank after that.
So Thursday and Friday, I've mostly been finishing off the home studio revamp. A bit of upgraded gear, and mainly about getting the gear I already have back into use.
At the heart of that is the Synergy amp system I got way back in February last year. It's at the opposite end of the scale from the home-tone amps I normally talk about here.
Since getting wired up again, I just can't stop playing this thing: the Synergy 800 module. Designed by Dave Friedman, it's the classic JCM 800 sound that I grew up with.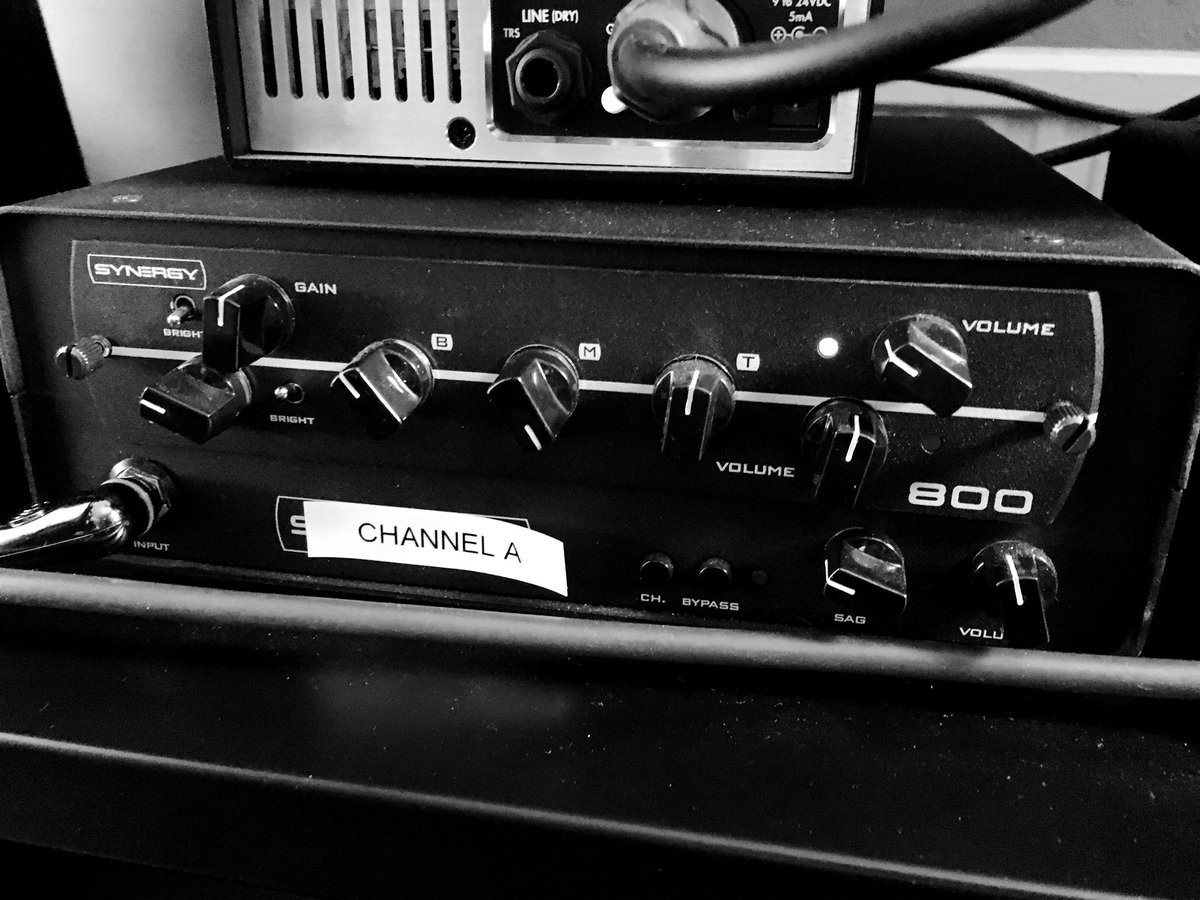 And when you push it with a Klon that's setup as a clean boost? Les Paul heaven right there. And I haven't been able to put it down.
Then I had a thought: I'm a pedal guy at heart. How well does a pedal hold up against proper amp filth? That's where the rest of today has gone 😀
Our contender this afternoon: the JRAD Animal. On its own, this pedal isn't the most exciting sound in the world. Boost it, and man does it come to life. A bit like a real JCM 800 to be honest.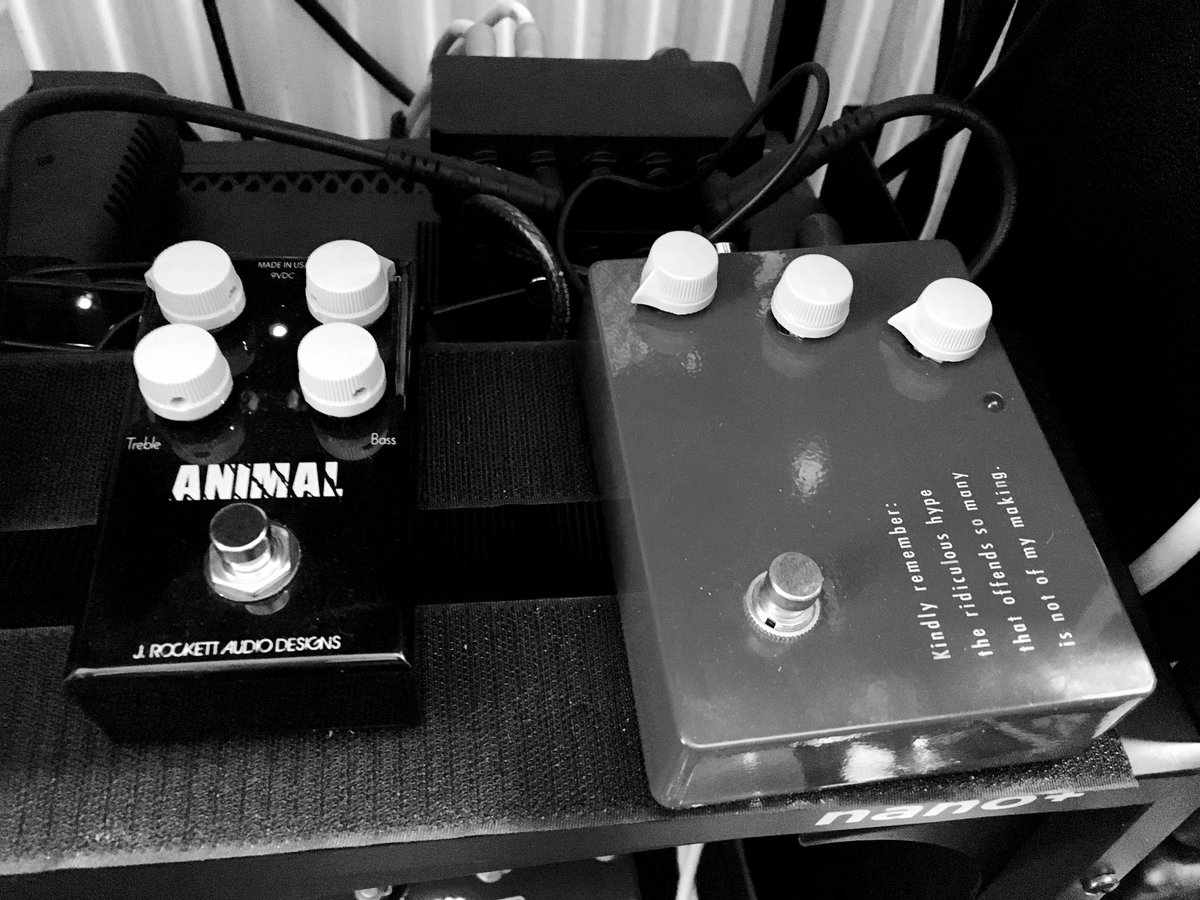 After a bit of experimentation, I've ended up running it into Synergy's TDLX: a blackface-style clean amp. I tried running it into the 800 module setup as a clean amp. Didn't like it at all, and it made A/B testing a pain.
Oh, and I'm using the exact same 1×12 cab loaded with a Celestion G12-M Creamback for both amps. It's a speaker that brings out the Marshall in everything I run into it. More on that in the long-overdue Marshall Origin One Year On review.
How does the Animal do? It sounds great. It feels great to play. And there's plenty of satisfying crunch if I boost it with the Klon. There's a couple of key differences though.
There's something deeply satisfying about the mids of the real amp that I can't dial in using the pedal. The pedal setup has crisper highs and crunch, and deeper lows which are addictive in the room. I wish I could borg them together.
The other difference is noise. The pedal setup is picking up so much more string noise than the real amp does. An indicator that the pedal setup is amplifying the treble frequencies much more than the real amp does.
I've just switched over to the Marshall Origin for the first time today. Man, this amp loves drive pedals. And I have serious ear fatigue after listening to the pedal setup for most of the afternoon.
I've just switched over to the Marshall DSL 20HR. Still learning how to use this amp. Had to really go wild with the dials, as you can see in the photo. Man, it sounds really good too.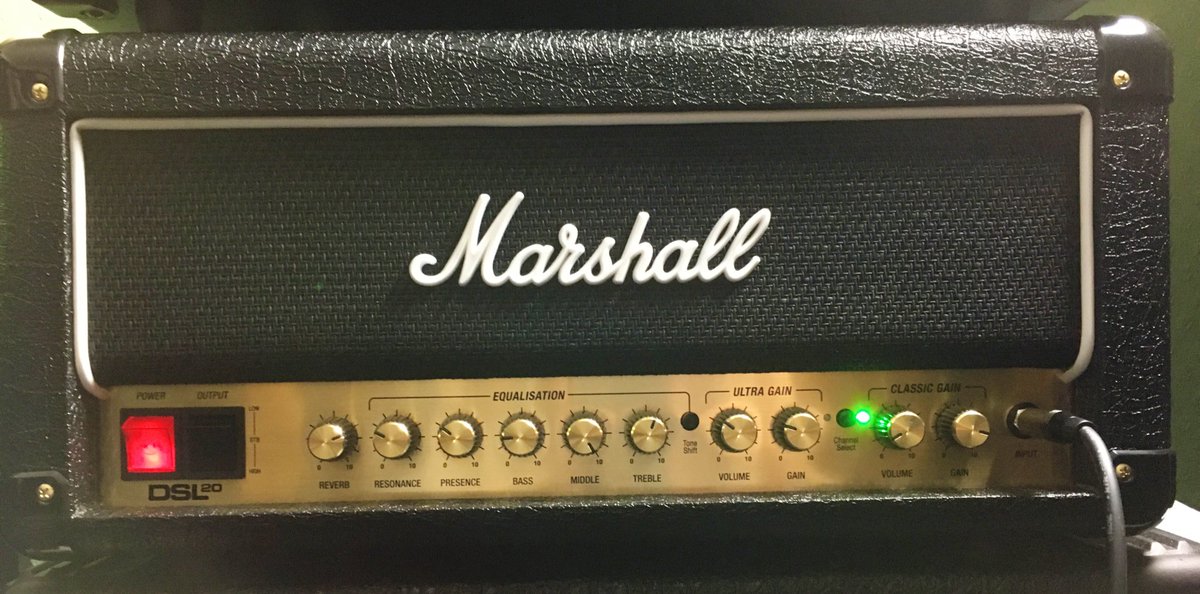 To finish off – and by now, I'm a long way away from trying to match the JCM 800 sound – what about the boosted Animal into a Vox? Here's my settings on the Mini Superbeetle. Like the DSL 20HR, an amp I'm still learning.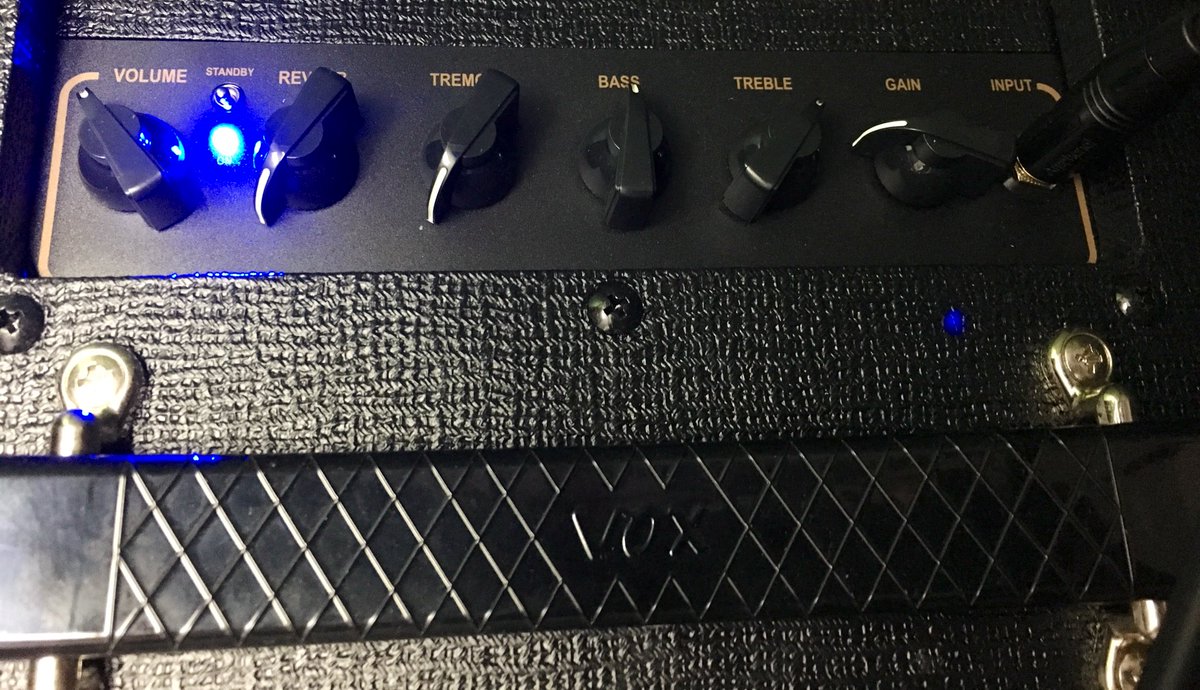 Through the G12-M Creamback, it's not a sound I would go for. Stick it through a Celestion Blue though, and that sounds really really good. The mid-range might just be the best of the bunch. Makes me want to add an EQ unit to my studio to tame the top-end though.
(Suggestions for an affordable, rack-mount EQ unit most welcome!)
Now I've got real amp filth on tap again, am I going to give up pedals? No. The Klon into the Synergy module sounds fantastic, and feels great to play. And so does the pedal into the other amps, just in a different way.
And for me, that's what it's all about, at the end of the day: having a palette of sounds to choose from and experiment with. I'm not a one-sound kind of person.
I've worked for three companies that had a strong singular colour for their brand. Going into the office to see a single colour everywhere all day, every day for years … it's not me. And I'm the same about sound.
I've spent the whole afternoon on this, and my ears need a rest. I'll tell you what though: no matter the amp, it sounded better when boosted with the Klon.
Have a great rest of your weekend, and let me know what questions you have for me about today's #CoffeeAndKlon 🙂