#TweedTalk is my Tuesday column, where I talk about all things related to tweed amps and tweed-tone pedals.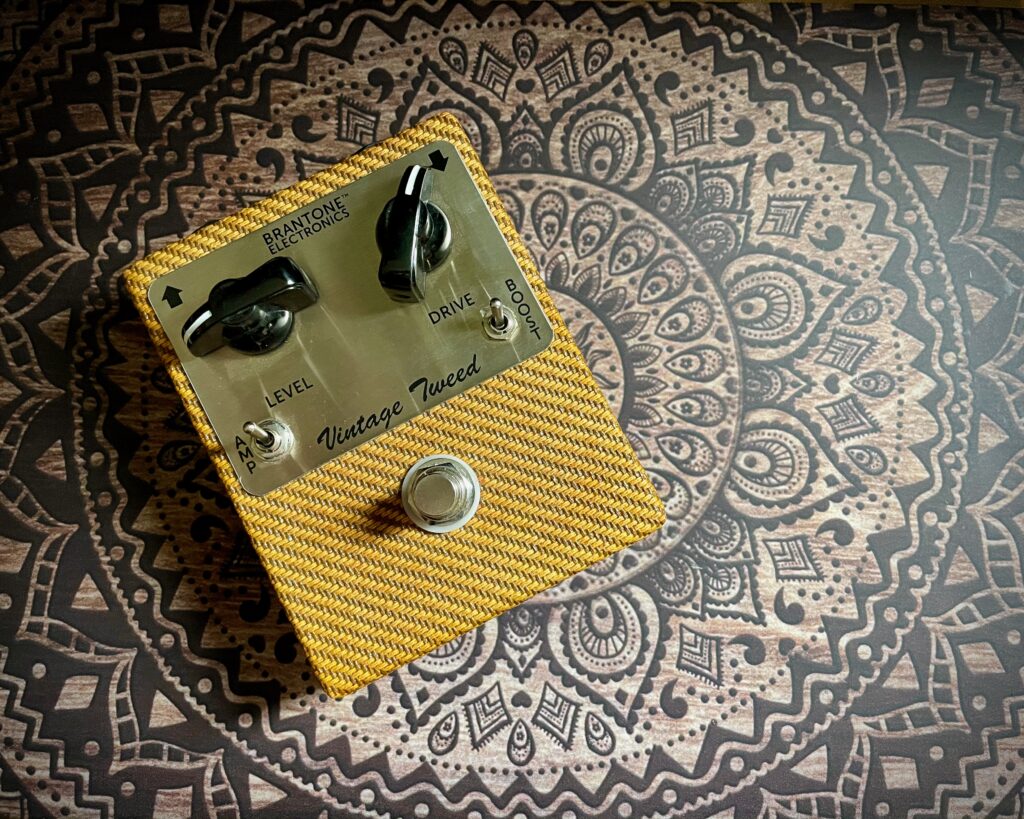 Let's start talking about all things tweed-tone …
Why Am I Writing About Tweed Tone?
I've been inspired to start writing this series by a couple of different things.
Firstly, as regular readers already know, the "tweed tone" (whatever that might be) is my thing. I've spent decades searching for the guitar tone that helps me express myself the way that I want, and after a lot of trial and error, I've found it in tweed-tone pedals.
So I guess you could say that a big part of this is simply me wanting to share my love of tweed tone with the world at large. And that also connects in with the second reason I'm starting up this new series.
Despite all the nice things people have to say about it, have you tried actually getting your hands on tweed tone gear recently? I have, and I have to tell you that (in my experience) tweed tone is dying out. Here in the UK, right now it's pretty much impossible to buy a tweed amp, and world-wide there's hardly any tweed-tone pedals currently in production.
As a fan, I'd hate to see tweed tone disappear.
What Am I Going To Be Talking About?
That's a good question.
I'll definitely be talking about "tweed tone" itself, what it means to me, and why I personally like it so much. That'll be a way for me to explore what "tweed tone" means, and to continue to learn more about it.
Of course, I'll be writing blog posts about the various pedals out there that do the tweed-tone thing. Along with that, I'll probably also start taking a look at the various pedal brands out there, to see which ones do – and, perhaps more importantly, don't – offer tweed-tone pedals today.
And then there's tweed amps. What tweed-tone amps are there out there? Who still makes them? How are they different from the vintage tweed amps? Which amps aren't as tweed-like after all? I guess we should throw modellers into this too?
That seems like a good start.