This conversation was originally posted to my Twitter feed.
For this #CoffeeAndKlon, I want to follow on the last one, and talk about an older boost pedal – the MXR Micro Amp. How does it compare with the Klon, and with the Overzoid I featured last time?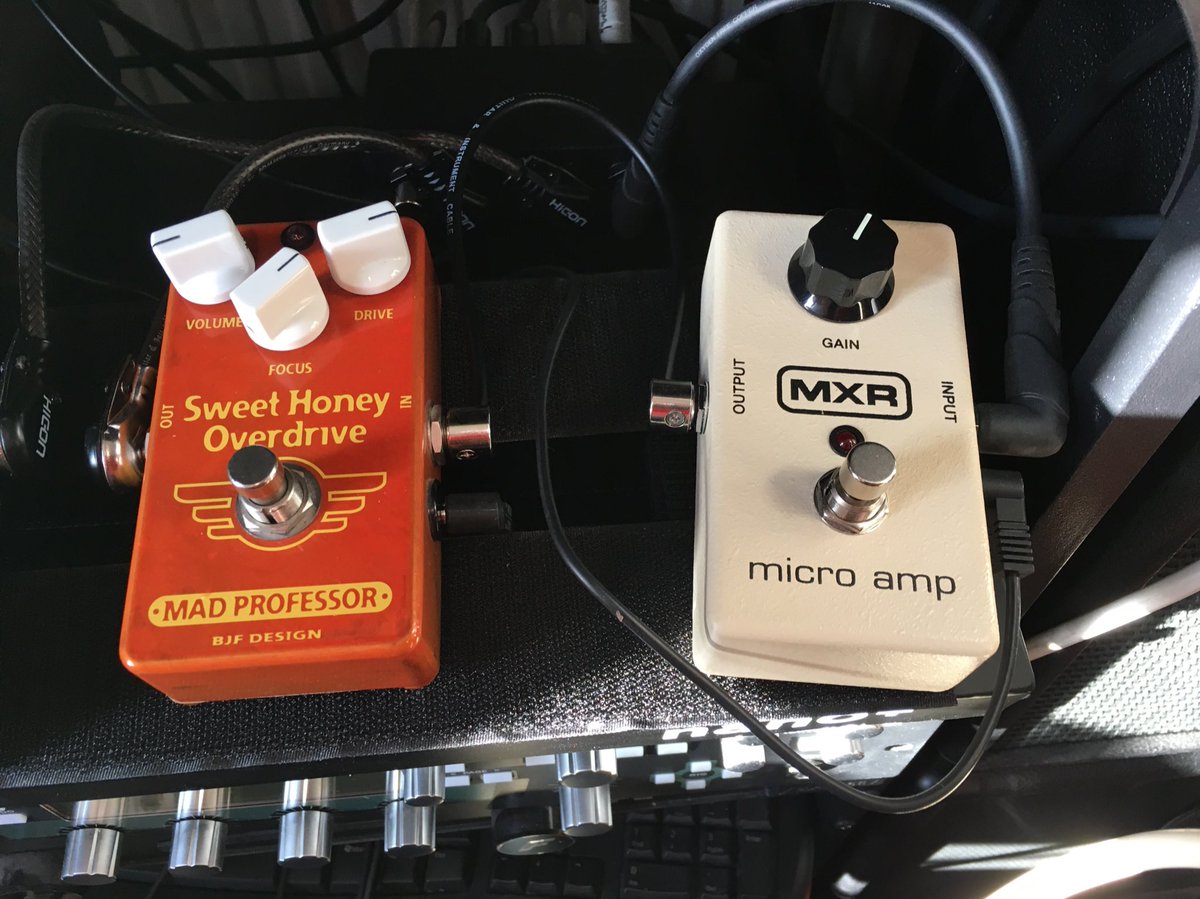 (Yes, that's a Kemper sat underneath. I promise I'll talk about it for #HomeTone soon!)
This is an old design – as old as I am! They first came out in the 70s, and they're basically a clean boost version of the MXR Distortion+ drive pedal.
I've talked about treble boosters and transparent overdrives previously. Let's talk about clean boosts. They aim to produce a louder signal (a volume boost) without colouring the input signal (flat frequency response).
And they don't come any cleaner than the MXR Micro Amp. It has a perfectly flat response across all the frequencies that matter for guitar.
If you gun this pedal, you'll get added dirt simply because the pedal'll run out of headroom. At more modest levels, the output from this pedal remains clean, and you get extra gain from whatever you're boosting because you're slamming it with a hotter signal.
I think the MXR Micro Amp is a *great* reference pedal to own. And they're not that expensive either. If you want to hear what *any* other boost pedal is doing, A/B it with the Micro Amp.
I don't often use the Micro Amp when noodling at home. There's a reason 'transparent overdrives' colour the signal. It's rare that simply turning the volume up makes a tone better.
The other thing for me, though, is that I don't always want to slam the input on a pedal. I want to shape the tone, not crush it.
I really like how something like the Overzoid can get a bit more drive out of a pedal by adding a bit more drive itself. I think that works really well with just about any pedal – especially those with low input headroom. (I must test that!)