This conversation was originally published on my Twitter feed.
This evening, I'm enjoying something a little bit different – a Mad Professor Big Tweedy Drive pedal. Boosting it with a Klon, and running it into a Blackstar Studio 10 6L6.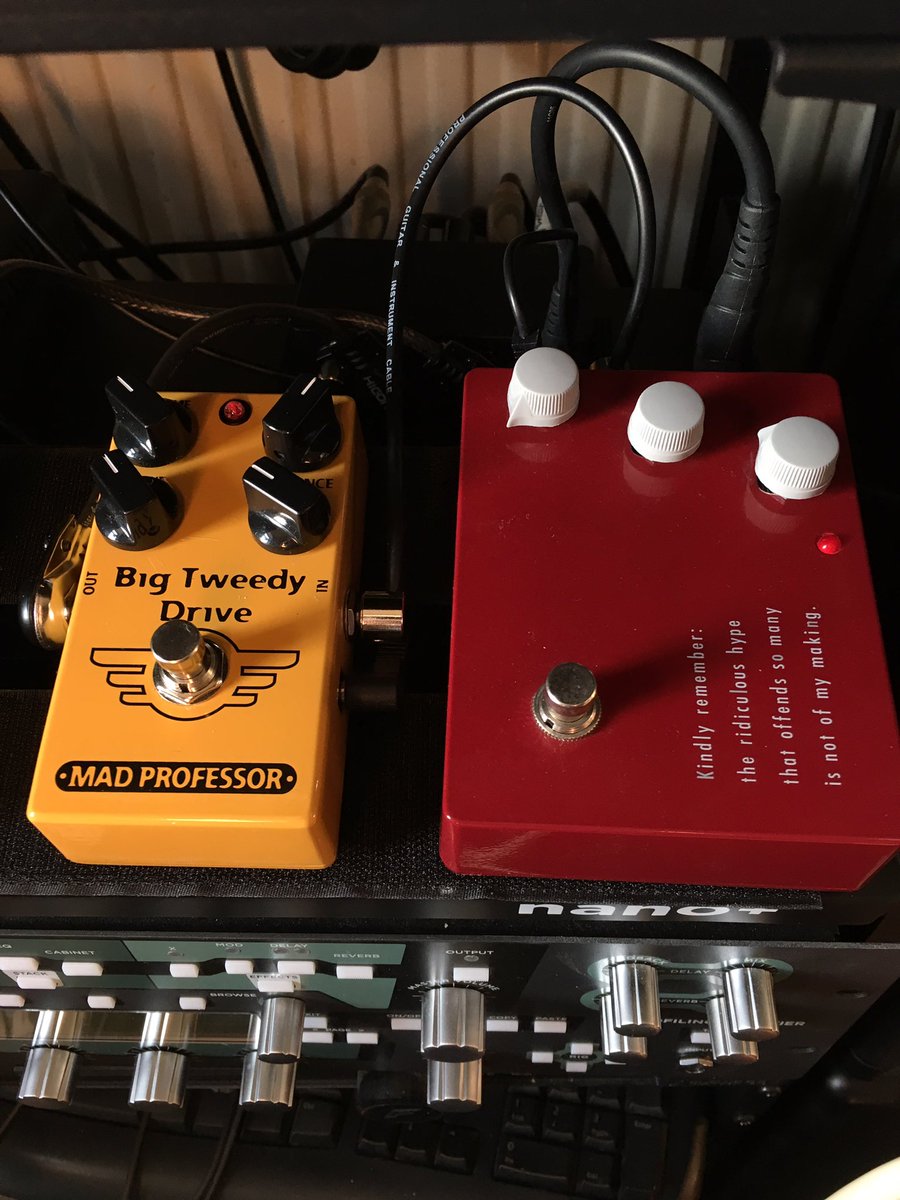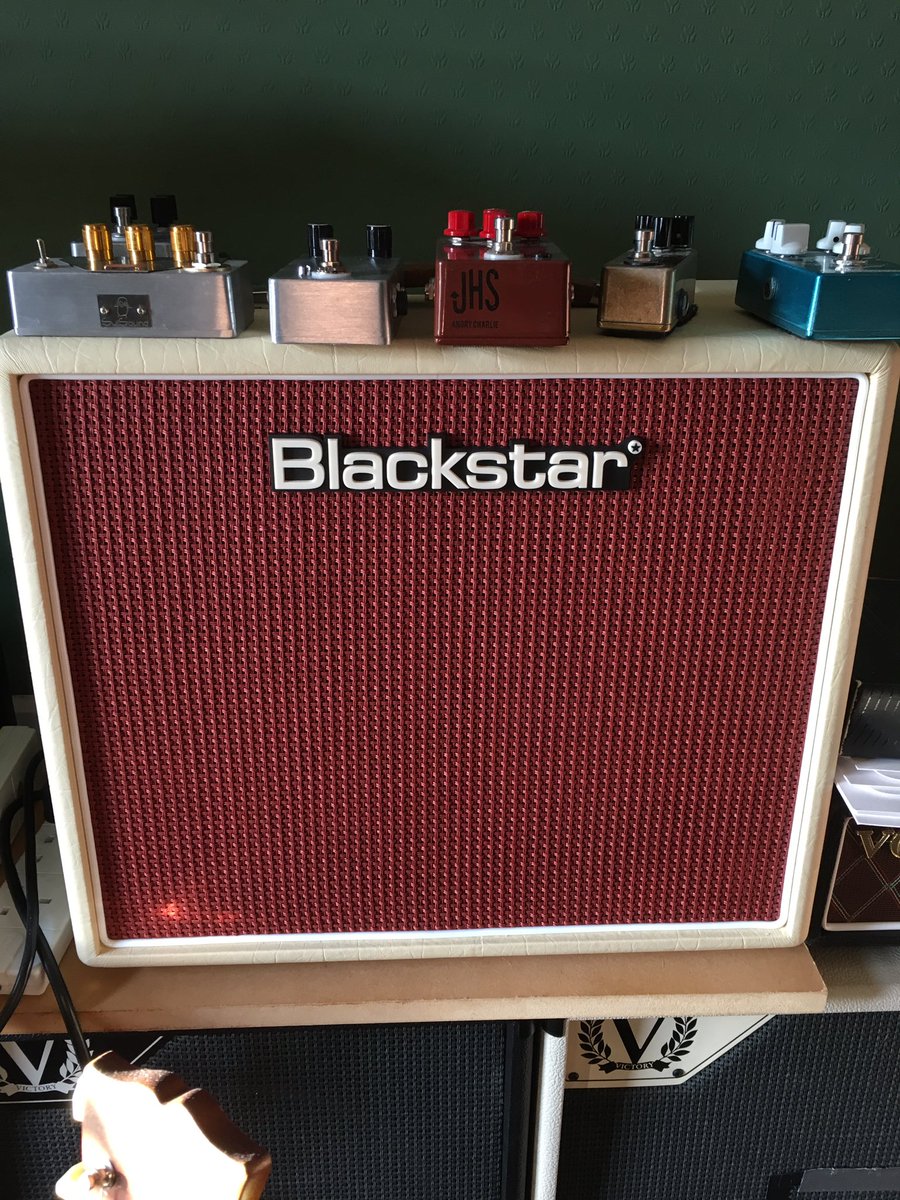 With the right guitar (a @raghguitar RPJ), this setup gives a good approximation of the guitar tone from A Star Is Born. Such a great film. And Lady Gaga should have won the Oscar for her acting performance. Anyway …
(I need to talk a lot more about the RPJ soon. It is such an utter tone monster, and a delight to play. I have – and have tried – other P90 guitars, inc a very Special (pun intended) Custom Shop model. The RPJ slays them all for tone.)
The pedal sounds pretty good with a Tele or a Les Paul, but a nice, fat P90 seems to bring the best out of it. Haven't found a tone with a Strat that I like (yet).
I'm finding it a bit of a one-trick pony, and it's a bit prickly. Dig in too sharply, and it'll turn that action into an instant attack of the ice pick. To mitigate, I'm rolling the guitar tone off completely, then gradually back up to find min setting that isn't dull.
On the one hand, I feel that it's something that should be addressed in a rev2 of the circuit. It's that annoying. On the other … it certainly gives the pedal a bit of character and dynamics that stops it being dull and lifeless.
It's what they call a foundation pedal. Which mostly means it needs a bit of help to get the most from it 🙂 So far, Klon-style pedals seem to get the best from it. The Brit Blue also works really well, esp with that Tele I recently got.
I have tried it into the Marshall Origin, didn't really enjoy the results. Seems to suit the Blackstar very very well though. (And the more I use it, the more I'm glad I have this amp!)
I'm not familiar with actual twin tweed amps; I couldn't tell you how close this gets to the real thing. If you want this kind of vintage American tone, it's one for you to check out. But only if.
[Later in the evening – Ed] I dug out the Special to try it through the Big Tweedy. It does sound good. It's just a delicate kind of sound compared to the kaiju that's the RPJ.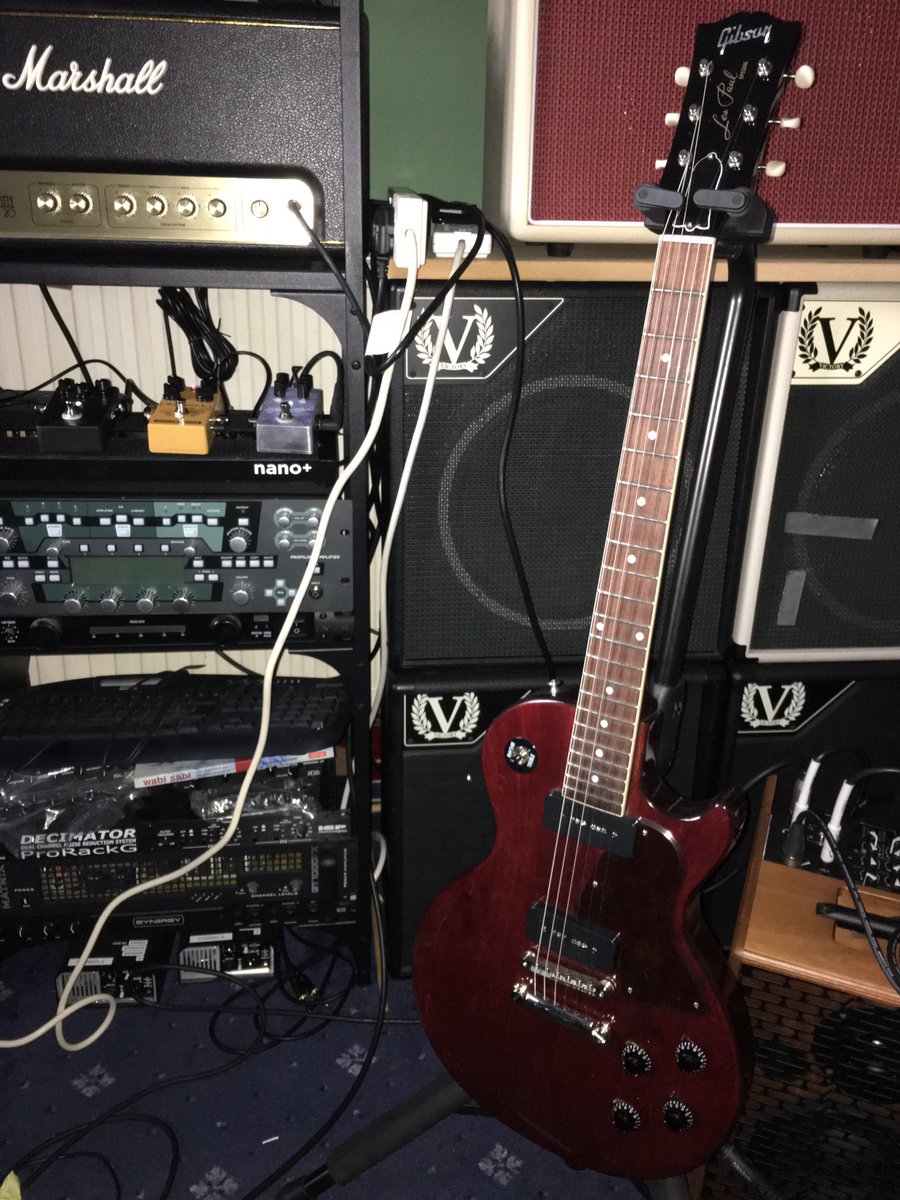 I forgot to mention. The pedal's Drive control is also its bass control. Turn the drive down, and ALL the low-end frequencies disappear. Just be aware of that if you decide to try one for yourself.