Backstory :- we've been experiencing a bit of a heatwave, and it's been a little too warm to play much guitar.
It's much cooler today, and I've got half an hour to kill while I'm processing audio for a talk video. Let's have a play with the Lovepedal JTM.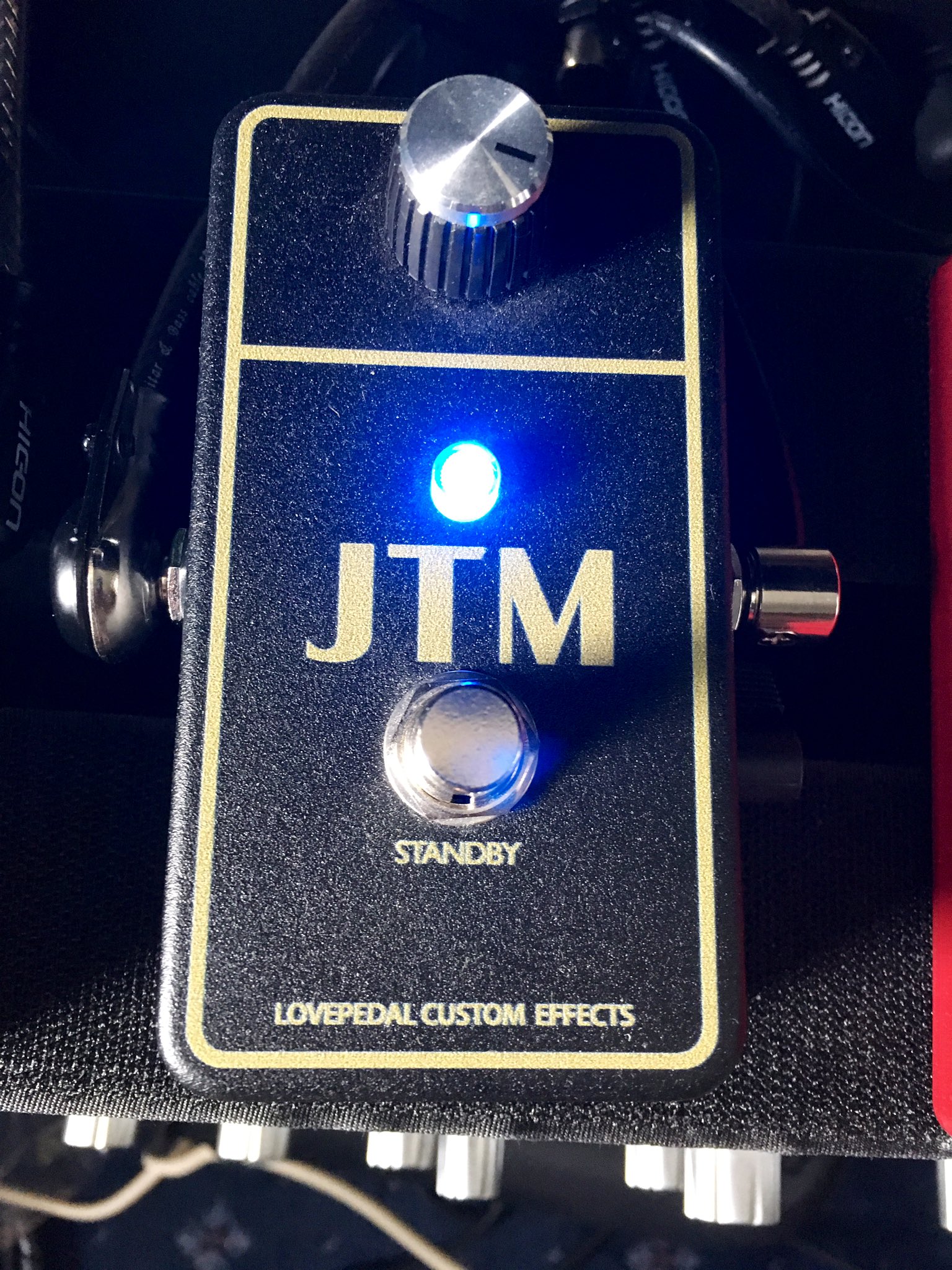 I'm using my Tele this morning. Just got it back from a much-needed setup.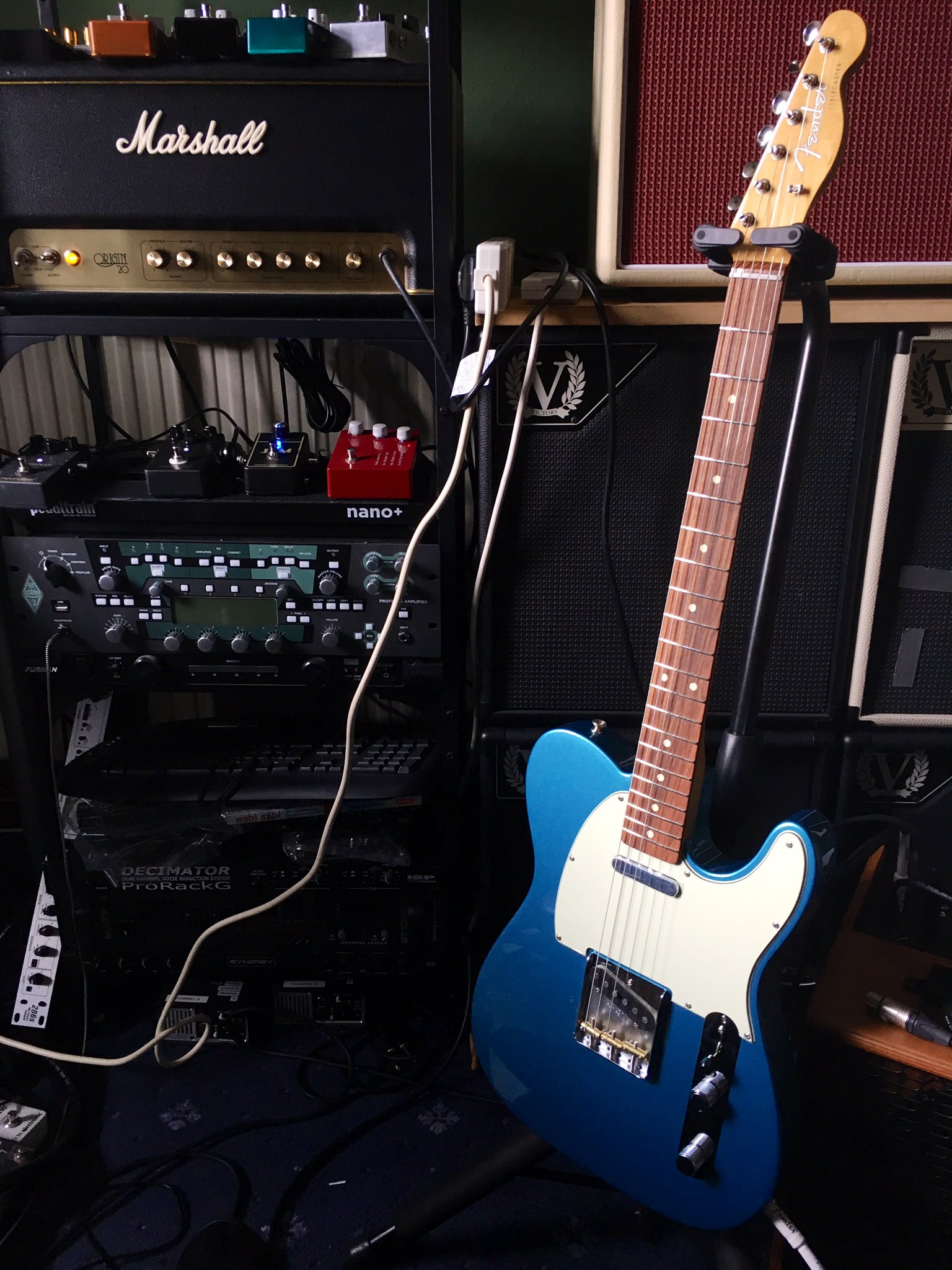 The JTM is aiming for that pre-plexi Marshall sound. There's a lot of other pedals in that space. As far as I know, the JTM is the only one that's a one-knob wonder.
It seems to be what I call a foundation pedal. It changes the tone a lot. Very pushed mids, not a lot of low end. Didn't like it at all into the blackface-style clean amp.
I like it a lot more into the Origin.
I suspect it would work best into a dirty amp as a combined tone shape & boost. I'll have to get my Synergy rig setup to test that.
I've got the pedal almost gunned. Classic on the edge of breakup sound. Clean when lightly picked, a bit of crunch when I dig in. It's quite a volume boost and, sadly, quite a noise boost too.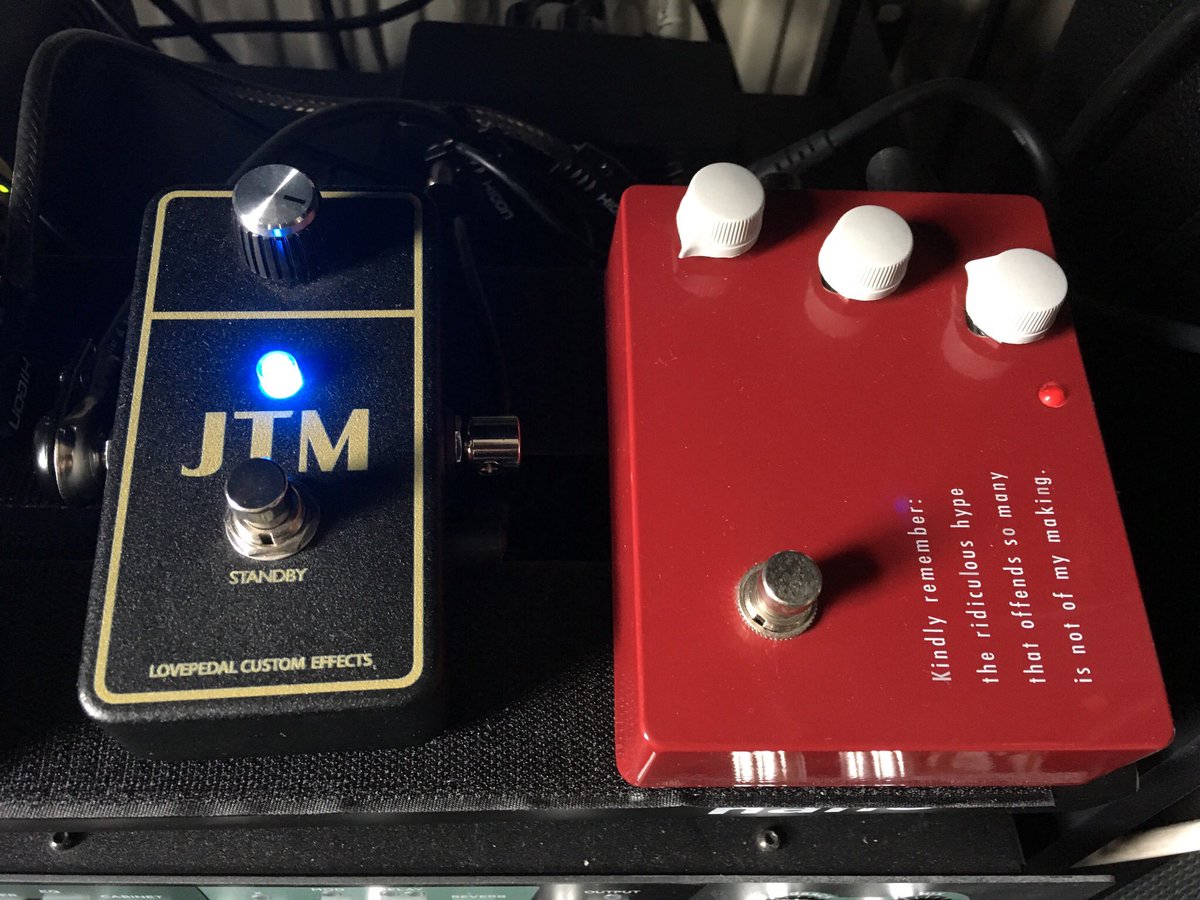 It really suits the Telecaster's bridge pickup. Definitely got that vintage 60s birth-of-rock tone and vibe about it.
It's quite a cold sound, and with humbuckers it can be very waspish and brittle when gunned. This setting seems to be a good sweet spot if you're using a Les Paul.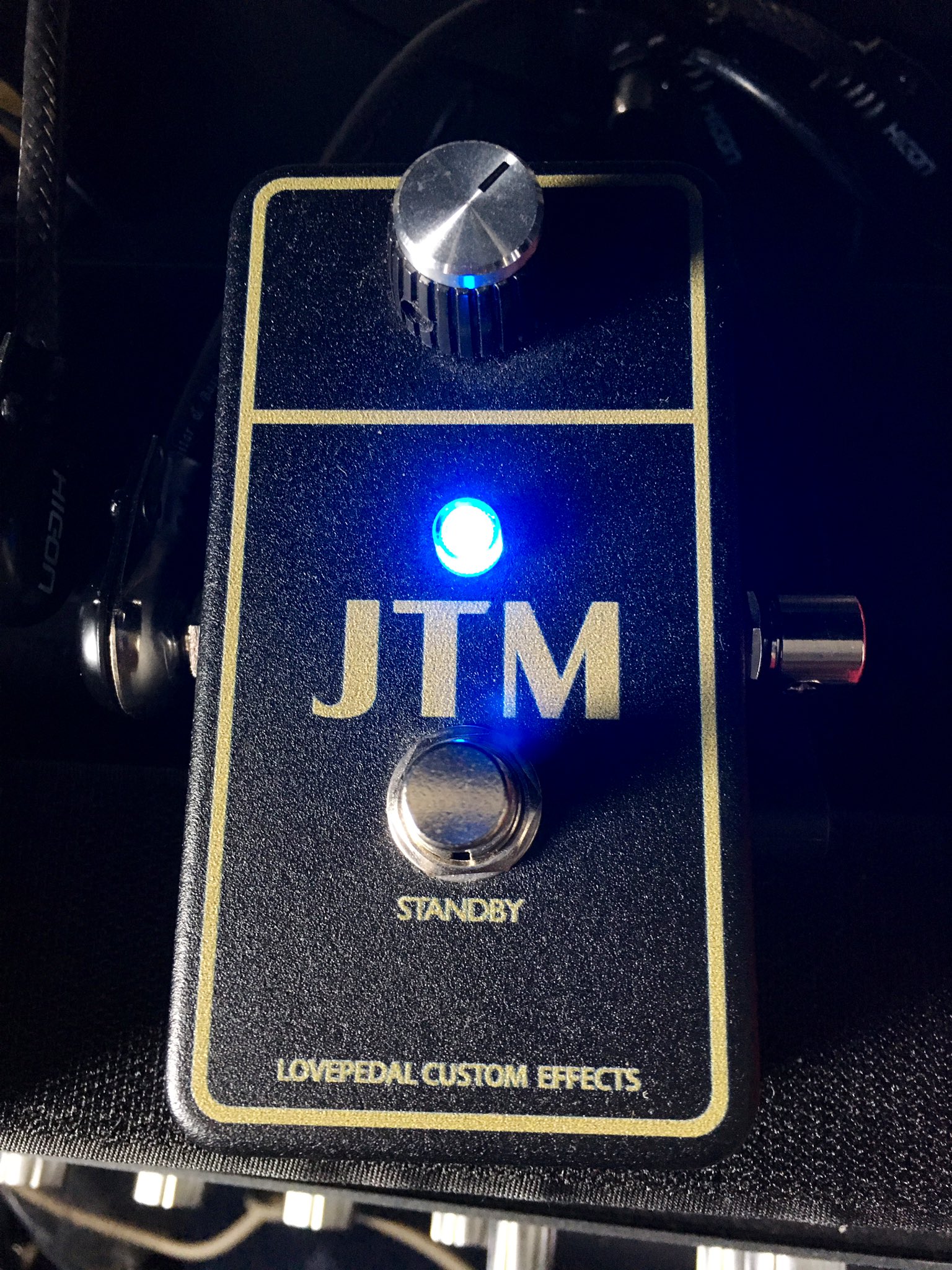 Speaker choice seems important with this pedal, more important than most pedals that I've tried. If I run it through a G12M Creamback, that sorts out all the harshness I was hearing through the Celestion Blue.
That's really nice now.
That coldness to the tone seems to suit the neck pickup in a Les Paul really well too. That's a big bonus. I often struggle to get a nice clear sound with the neck pickup. With this pedal, it's right there.
In summary: – it seems very locked-in on a single sound from the days of early rock – it seems voiced for classic rock speakers If you're after that specific era, you'll probably love this pedal.
Later That Same Day …
I'm messing about with the Lovepedal JTM again this evening. And I'm starting to think that the Xotic EP Boost might just be the perfect boost for the JTM.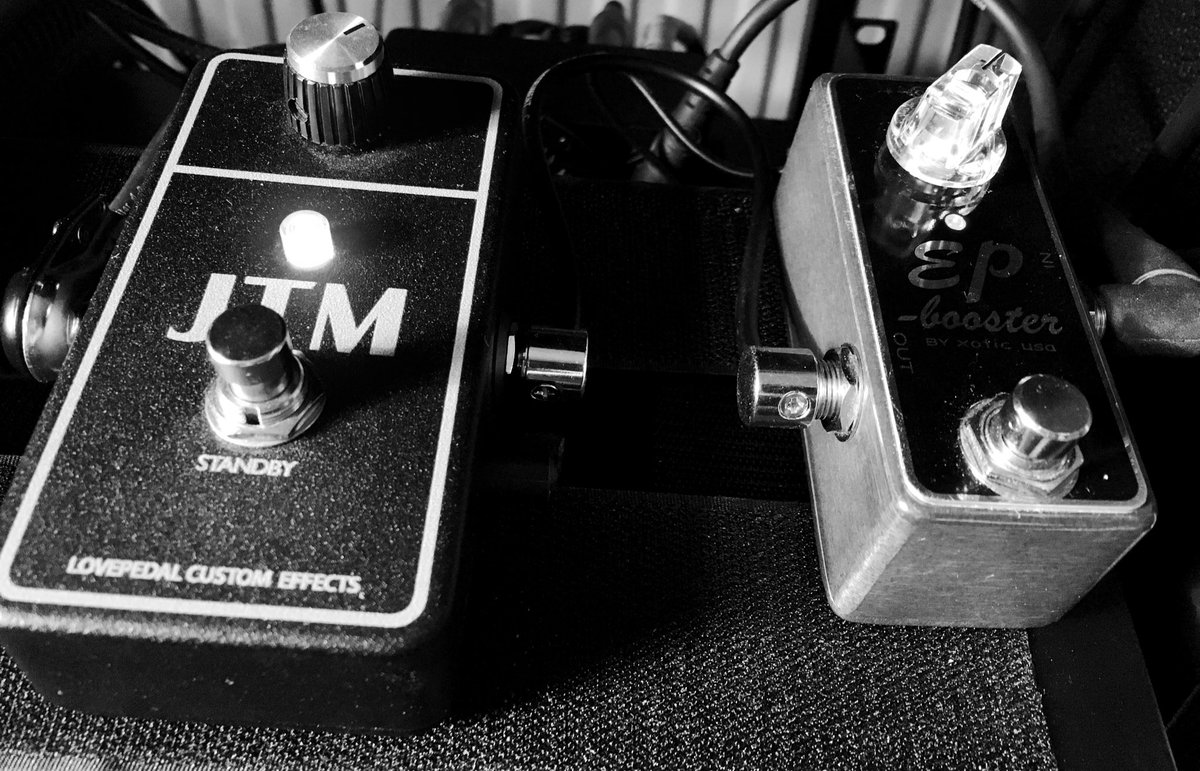 A Few Days Later …
I've been having a lot of fun running this pair of pedals – Xotic EP Booster into Lovepedal JTM – into the Marshall Origin. This might be my favourite crunch rock tone to date.