Look what's sheltering from the #heatwaveuk with me today: the Lovepedal JTM drive pedal.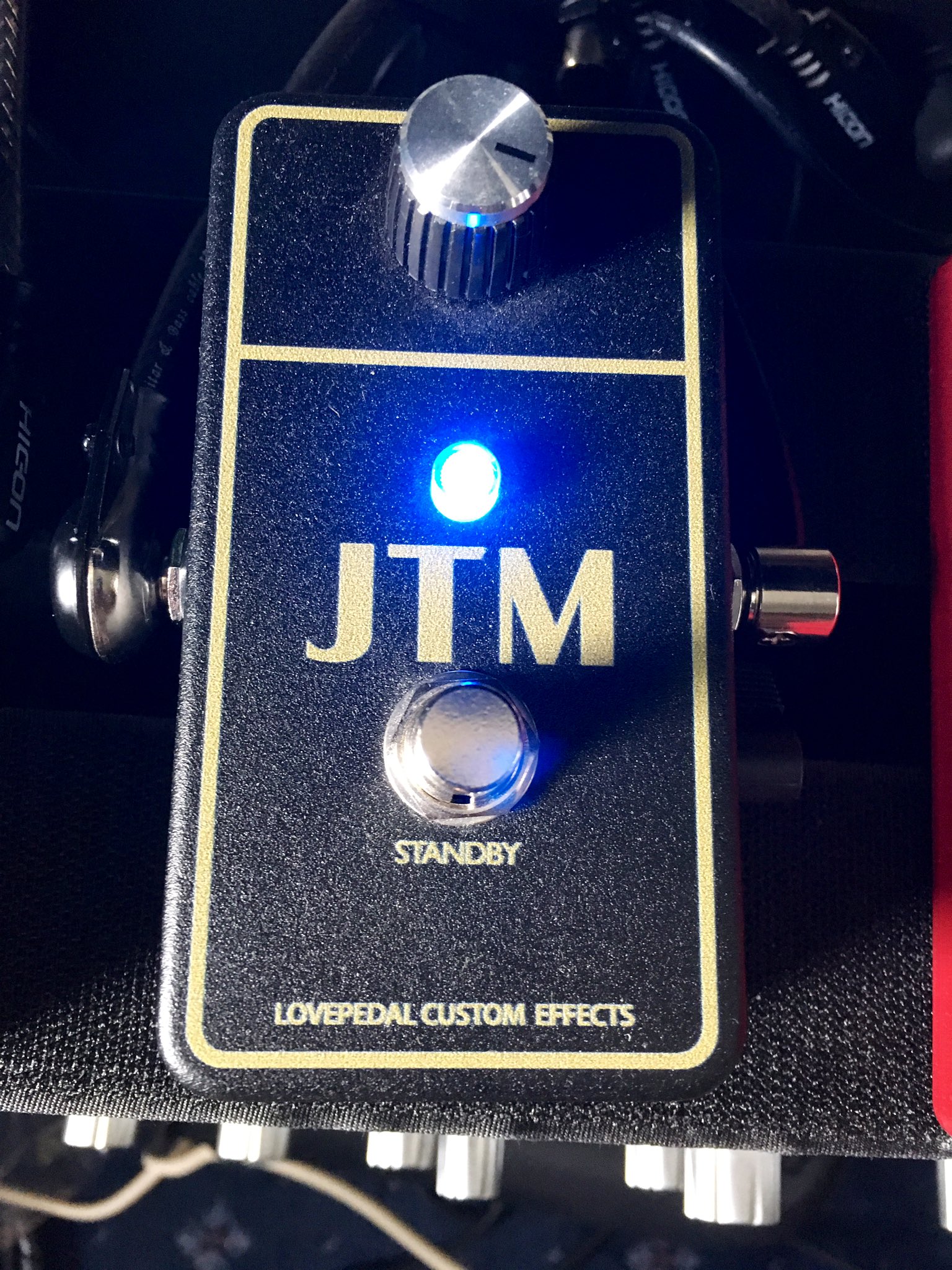 I've plugged it in to check it works. It's 26C in here, which is too hot for me. Don't want a valve amp making the room even warmer today.
It'll have to wait for cooler weather before I spend quality time with it.