This conversation was originally posted to my Twitter feed.
Hello, and thank you for reading this. I've got another #CoffeeAndKlon for you today, as I continue to walk through my desert island guitar rig.
Coffee this morning is Monsoon Malabar, from our local shop Corrine Coffee. It's very smooth, very mild. Kinda similar to Costa Coffee's regular coffee, I'd say.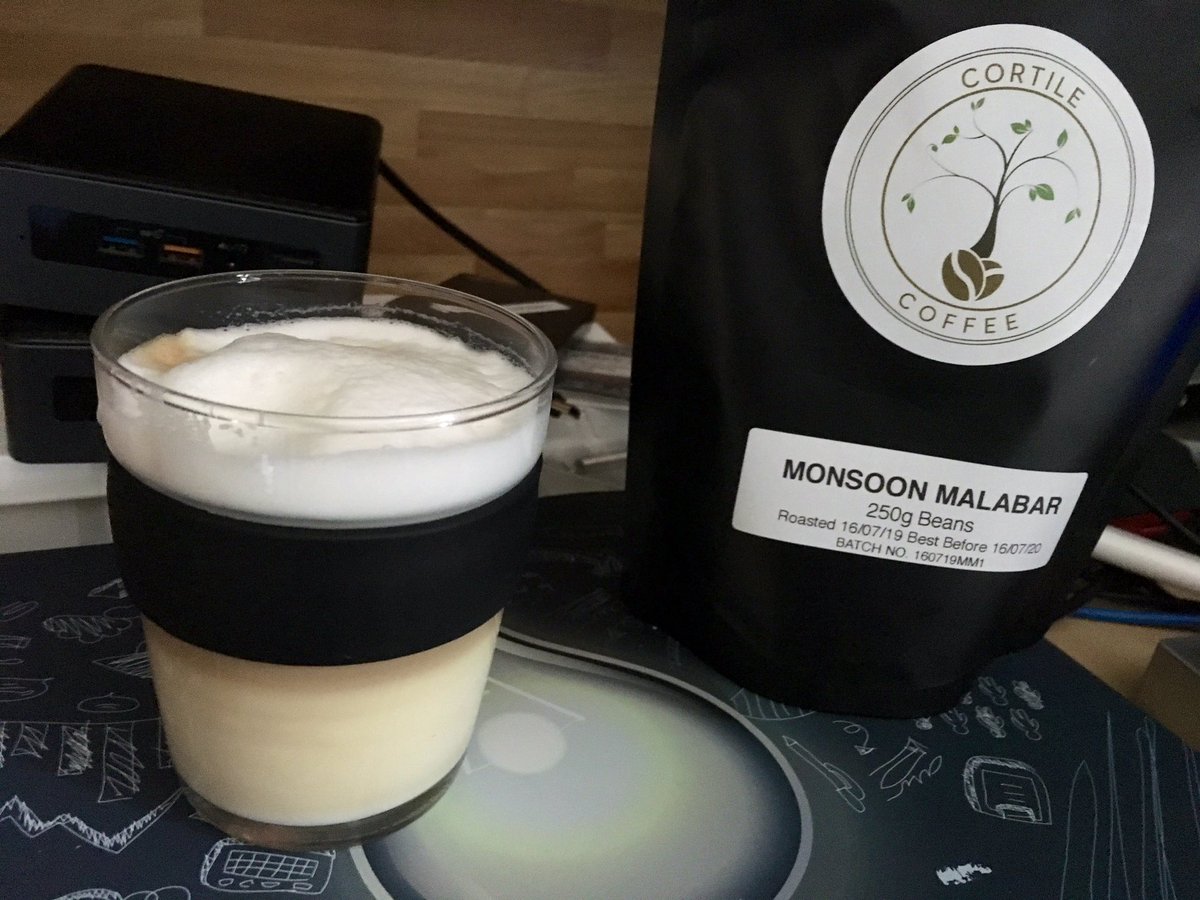 Before I go any further, I just want to let you know that all my conversations about guitar gear are all archived up on hometoneblog.com. If you like this kind of stuff, there's plenty more up on there for you 🙂
t's going to be quite a short #CoffeeAndKlon today, because I'm going to be talking about tuners. Drive, fuzz and modulation pedals get all the love, all the attention. Without a good tuner, though, it'd all sound horrible.
The pinnacle of guitar tuners are those made by Peterson. Folks like Wampler have said they don't see the point in making a tuner, because of just how good the Peterson tuners are. Until recently, though, they weren't that easy to get here.
If you are interested in one, Andertons currently has one in stock. Here's the link: https://andertons.co.uk/peterson-strobostomp-hd-compact-strobe-pedal-tuner-pt-stomphd… (It's not an affiliate link.)
So what about headstock tuners? The kind you just clip onto a guitar's headstock when you need to tune up? They're really convenient.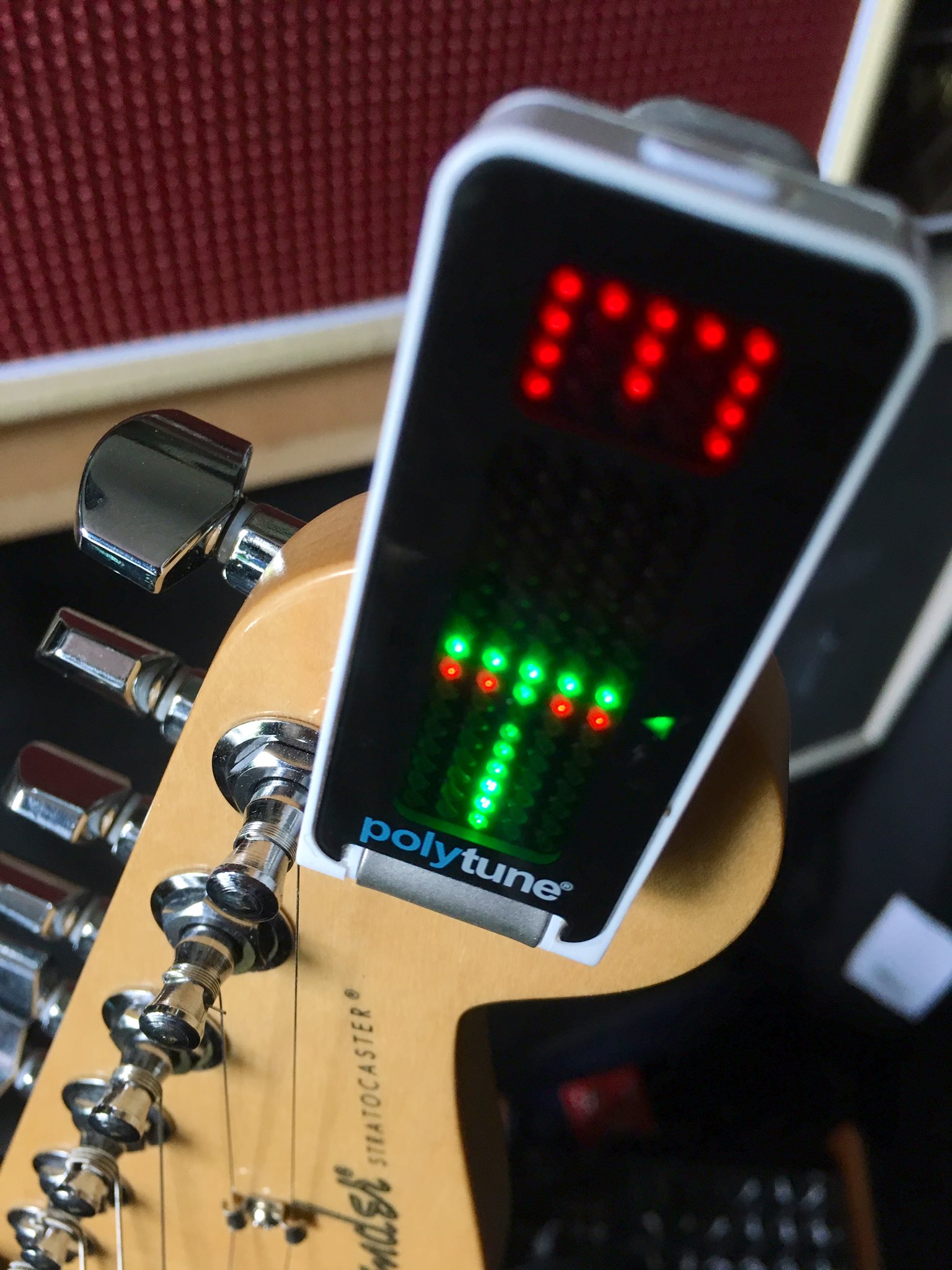 If I'm thinking of buying a guitar, I'll normally have one of these in my pocket when I go into a store. Guitars go out of tune when they're sat in a store. I've found you can't rely on staff tuning the guitar for you, or even having a tuner available for you.
If I'm gigging, I'll have my headstock tuner with me … as a backup.
We use a couple of alternate tunings in our set, and we found that it took longer to retune with a headstock tuner.
That's why I use a tuner pedal these days.
I prefer this Korg tuner pedal. It's called the Korg Pitchblack Advance. It's fast, accurate enough, true bypass, with a really big display. I've used it on a dark stage for a gig, and was very happy with it.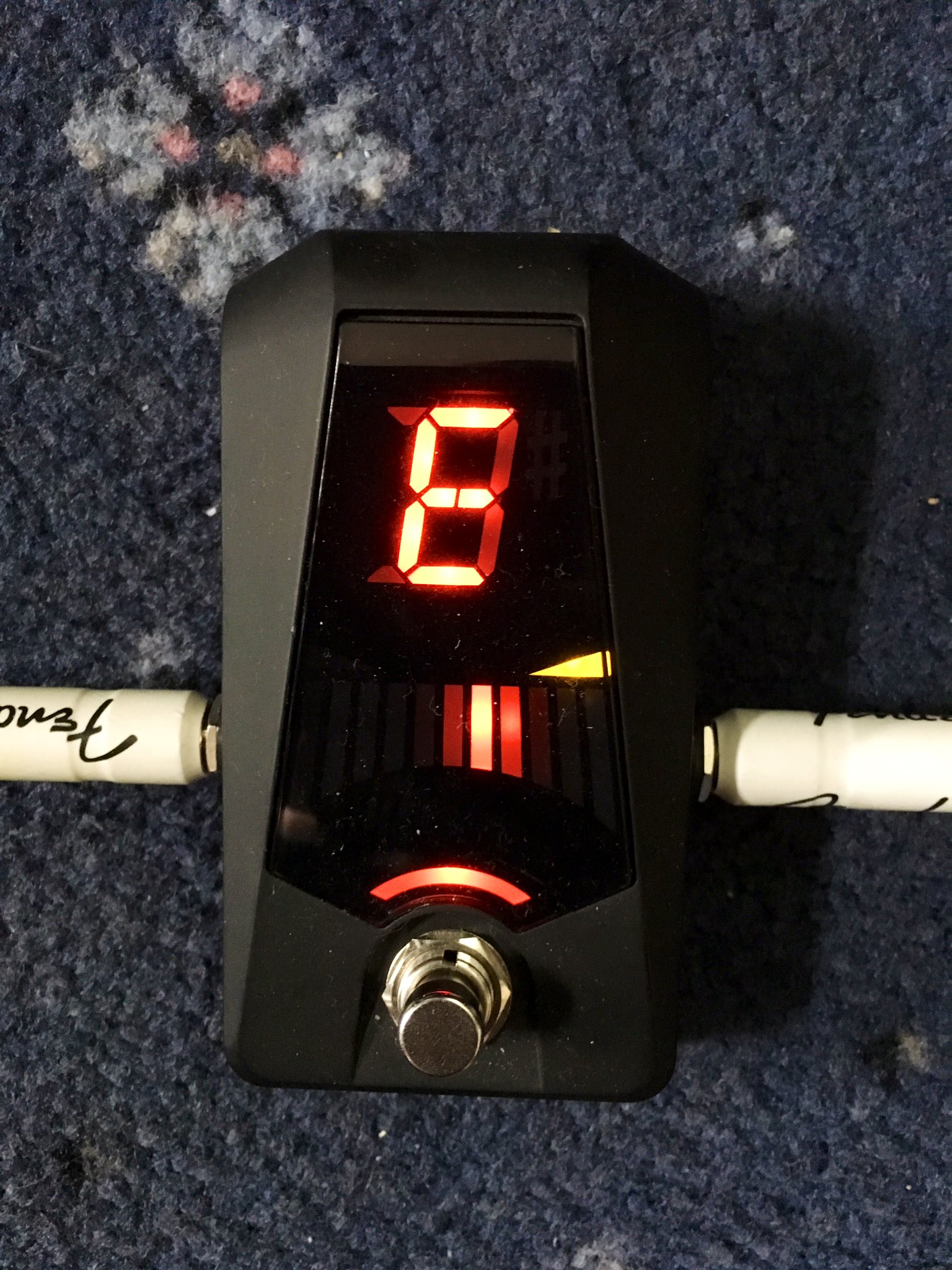 It also runs off a battery for *months* at a time – great for gigging with. I practice pretty much every day, got band rehearsals most weeks, I never unplug the lead when I'm not using the guitar, and the battery has just started its 5th month in the pedal.
The battery thing is important to me. Because we do small gigs with an acoustic guitar, I can't guarantee that there's convenient power available for a pedal board. I don't have to worry about that with this pedal 🙂
Let's quickly go back to the true bypass thing. It matters to me for two reasons.
First off, when I'm gigging, I'm playing an acoustic guitar. I've found that a surprising number of guitar pedals suck tone from an acoustic guitar, even though there's no audible problem with an electric guitar. True bypass seems to avoid that.
Secondly, when I'm at home using an electric guitar, some of the pedals I use don't like being behind any sort of buffer pedal. Electrically, they want to interact directly with the guitar's pickups and pots. A true bypass pedal definitely sorts that out.
So yeah, I'm delighted with this pedal. Had it since the start of April, and it's been great for me. The Korg Pitchblack Advance is the tuner that I'll use in my desert island rig.
That ended up being much longer than I thought it would 🙂 What do you use for a tuner? And why? I'd love to hear your thoughts and experiences, so that I can learn from them. Thanks for reading, and have a great rest of the weekend!