This conversation was originally posted to my Twitter feed.
Sorry that I didn't do a #CoffeeAndKlon this morning. I had the coffee, and then had to go out to run an errand that couldn't wait.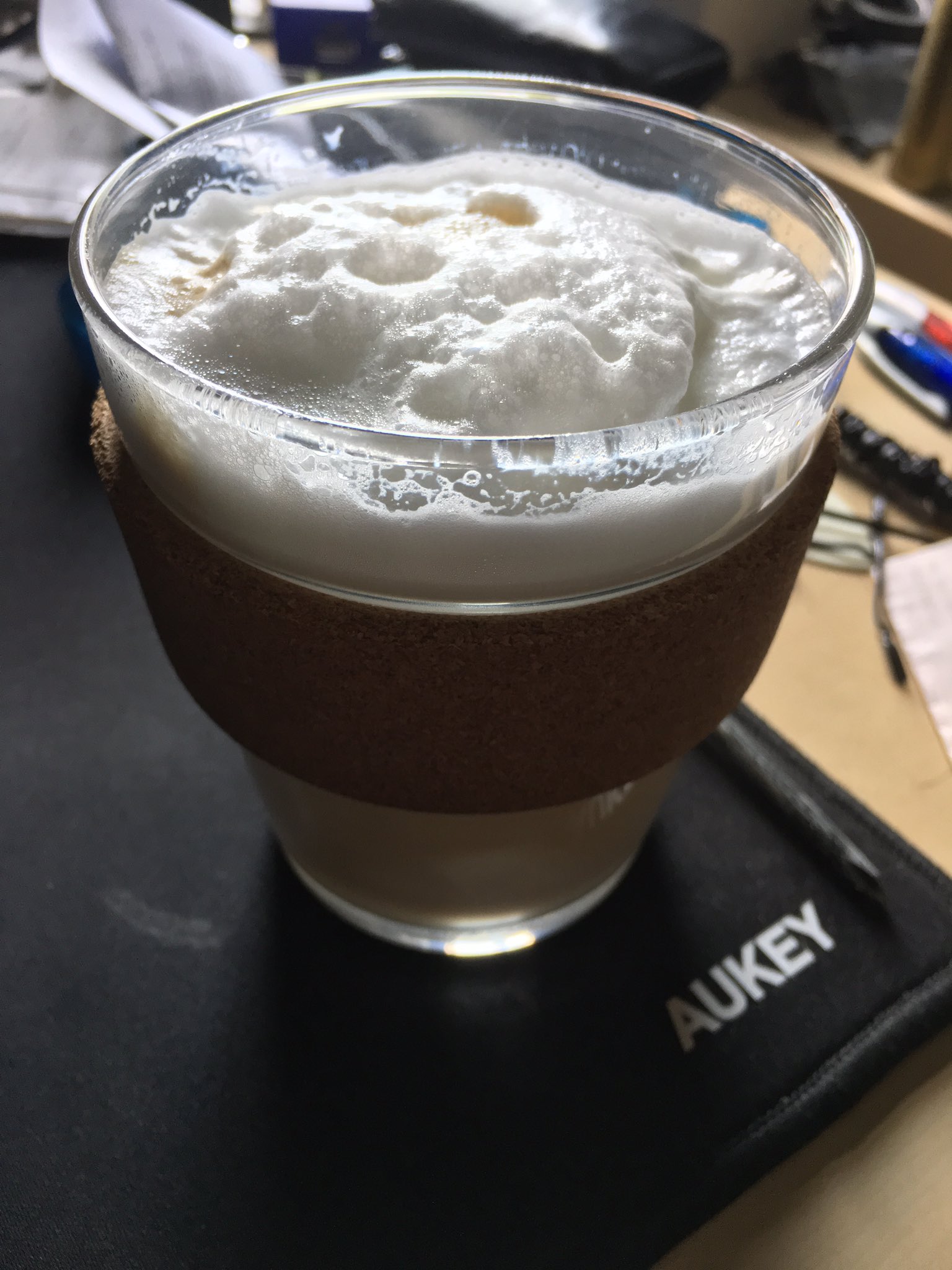 Here's one of the two pedals that I've been teasing you about this week: the Wampler Tweed 57. Currently being boosted by the Tumnus mini-klone. Thanks to @matthew_darcy for recommending the Tweed 57 to me.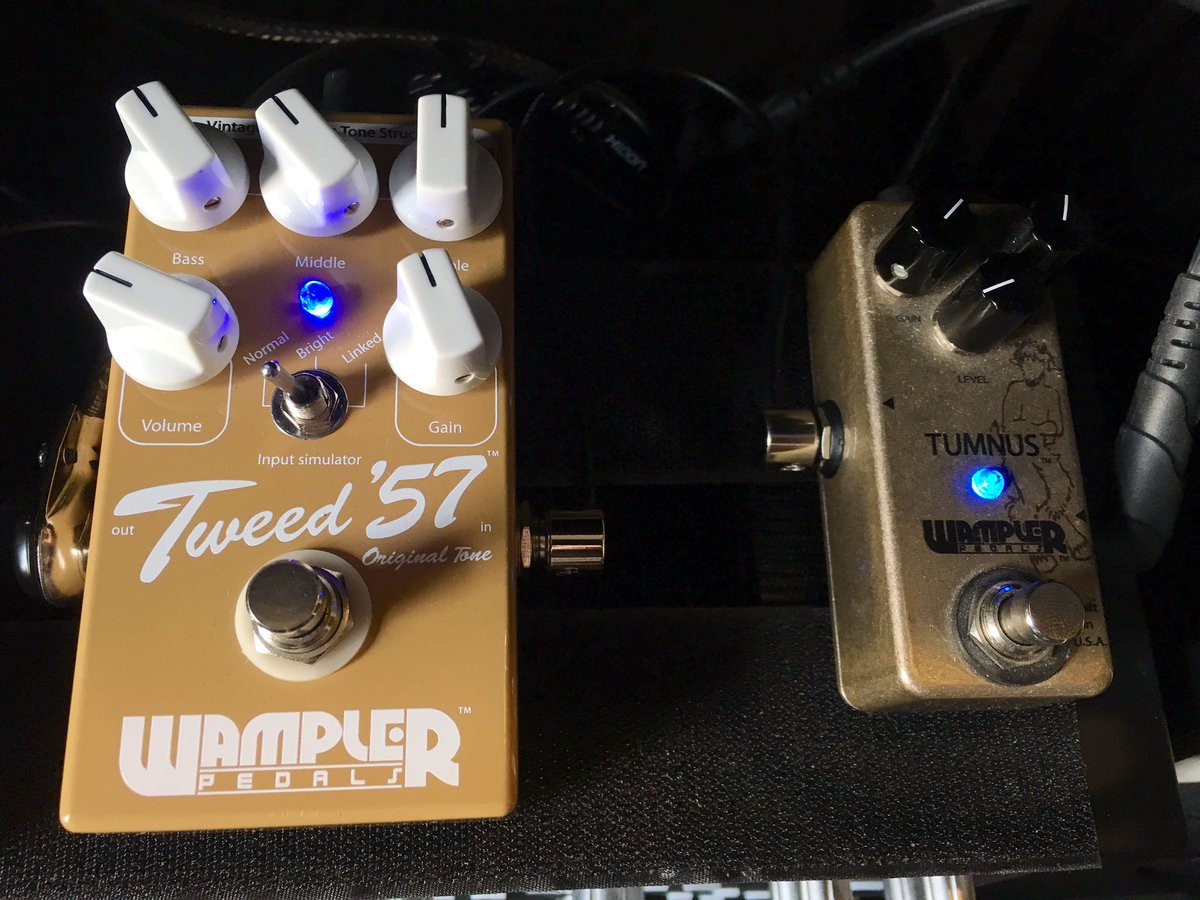 Too soon for me to say a lot about this pedal. I need to A/B it against the Sweet Honey Overdrive (SHOD for short), the Little Tweedy Drive, and the Honey Bee too. And I need to find out what I can stick in front of it as a boost.
Tell you what, it sounds great with the Tumnus in front of it. The Tumnus is a klone that's become popular as an outright drive pedal – which is how I'm using it here.
I've gone for both pedals with just a small amount of breakup, and the Tumnus at unity volume to avoid slamming the front of the Tweed 57. Together, the result is a nice crunchy rhythm tone with a pleasing amount of dynamics.
I'm running this into the Blackstar Studio 10 6L6, which is currently basking in the evening sunlight.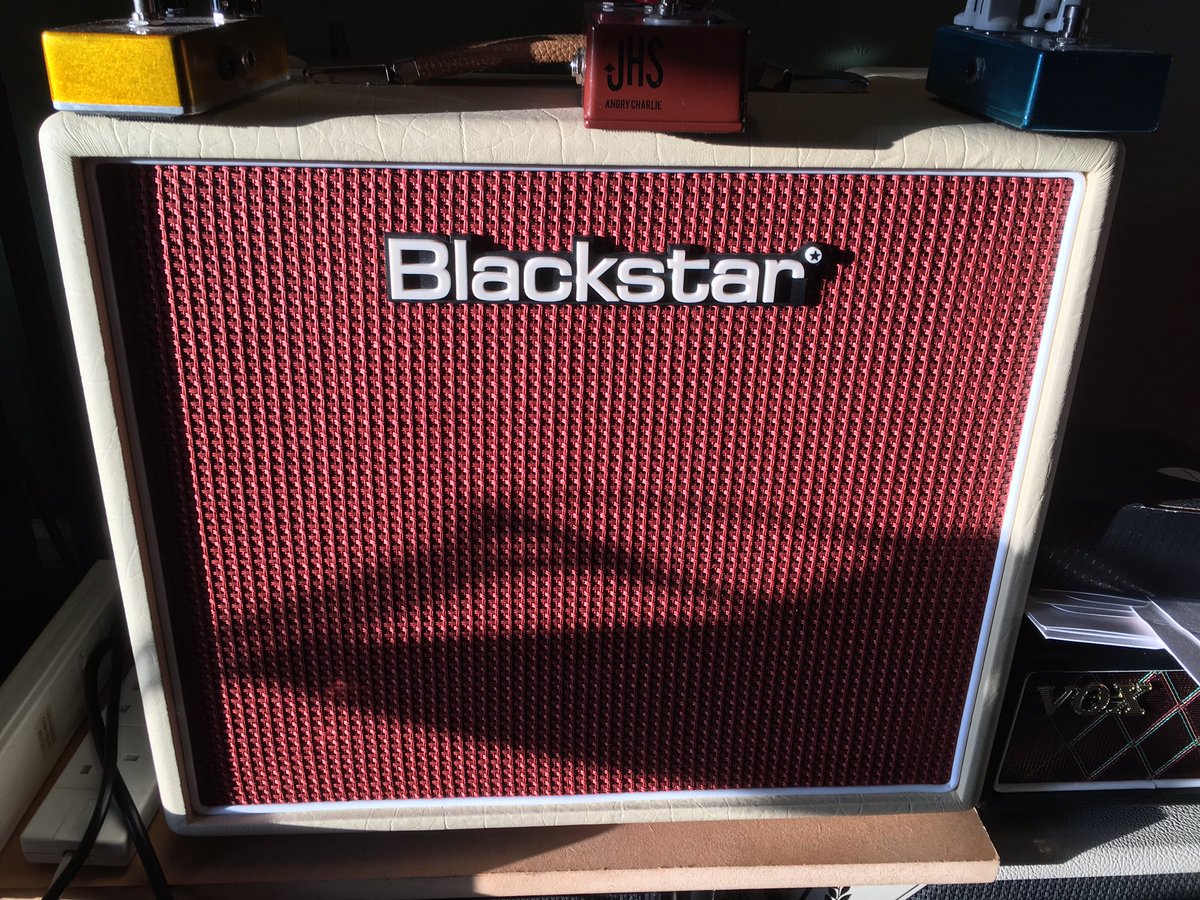 This is the amp that was playing up a couple of weeks ago.
"Bring it back to the shop," said Andrew on Thursday, "and we'll send it back to Blackstar if we can't fix it ourselves." The amp must have overheard, because it has worked PERFECTLY since he said it.
As long as it continues to behave, it's staying put for now. As much as I love the Marshall Origin, I'm currently on a run of pedals that work best into a blackface-voiced amp. Speaking of which …
Here's the other pedal: the Wampler Black 65. Once again, being boosted by the Tumnus with the exact same settings as before.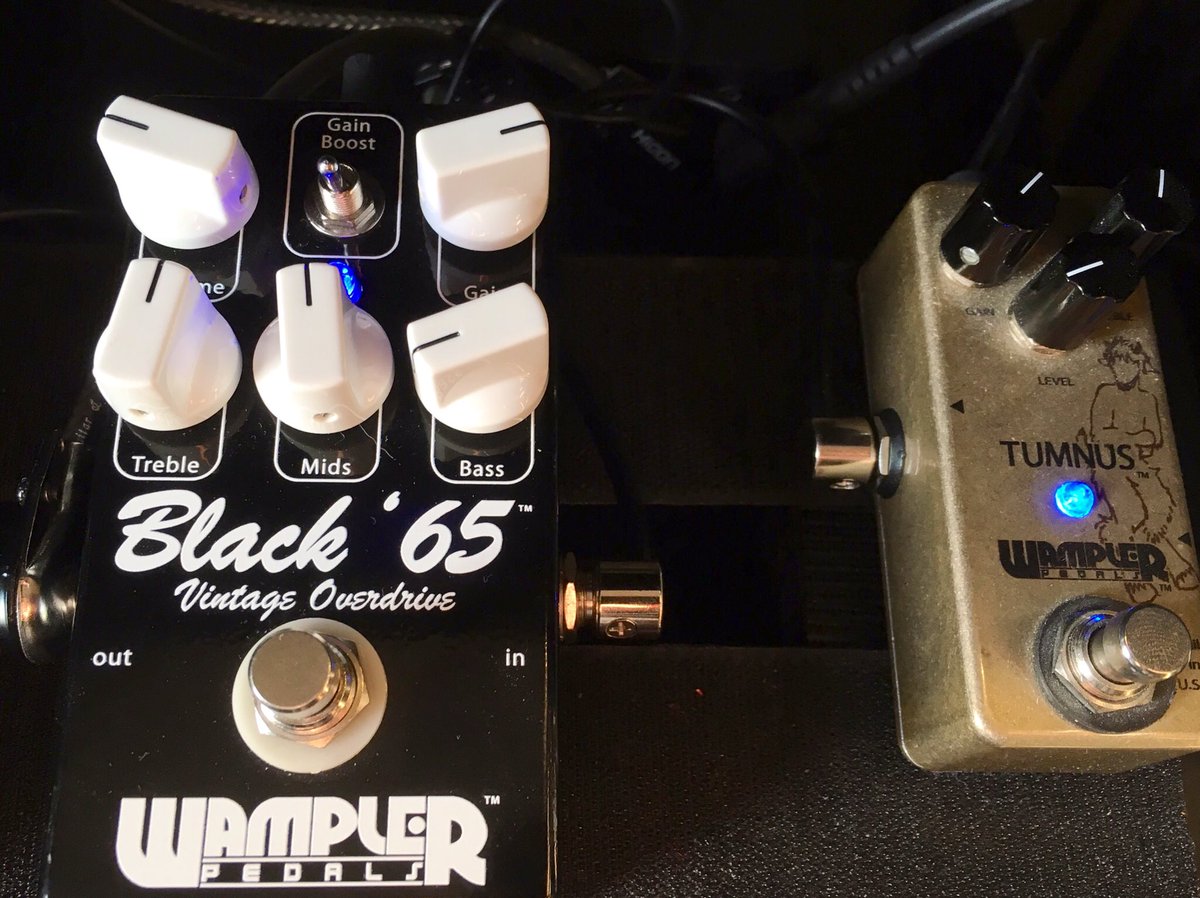 It's fascinating how differently this reacts to the Tumnus. Unlike with the Tweed 57, the Tumnus isn't producing more drive out of the Black 65. All it's really doing is shaping the EQ.
If I try to use the Tumnus to boost the Black 65, the Black 65 just farts out. It seems to have sod all input headroom. A common characteristic of all of Brian's early designs that I've tried.
That doesn't mean that these early Wampler pedals are to avoided.
All the ones I've tried sound great, esp with the bridge pickup of a Tele. Just need to accept how they seem to work, and go with it instead of fighting it.
With the Tweed 57 and Black 65, I'm hoping that I've got two great drive voices for the Blackstar. It's a nice little rig, and I'm going to have a lot of fun exploring it further all this week 🙂