Recently, I bought a Lovepedal High-Powered Tweed Twin (HPTT for short) from the second-hand market.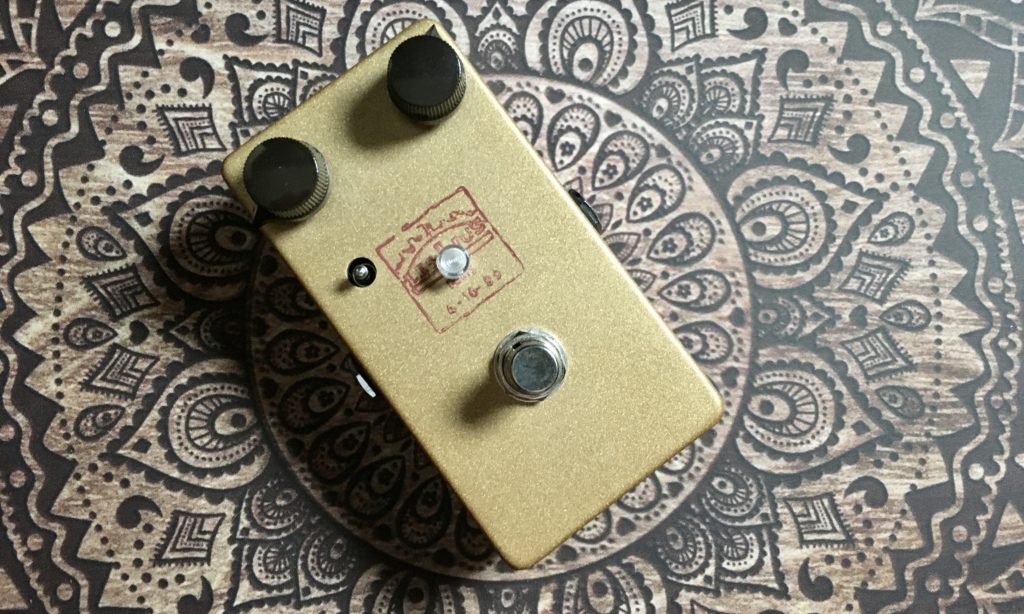 What do I think of it? Here's my First Impressions.
What Is It?
The Lovepedal High Power Tweed Twin (HPTT) is an overdrive pedal. It's based on one of the circuits found in their older Les Luis drive pedal.
It aims to give you the sound and feel of Fender's classic High Power Twin amp from the late 50's. These amps – often known as the 5F8 circuit – are a big part of the sound of Keith Richards of the Rolling Stones and Joe Bonamassa, amongst many others.
Why Did I Buy It?
Regular readers will know that I've settled on the "tweed tone" (whatever that means) as my thing. It really suits where I am with my music after 30 years.
The thing is: there really aren't that many tweed-tone pedals out there. It's always been a niche pedal genre, and Mad Professor's Sweet Honey Overdrive is pretty much the only one that's enjoyed a long, sustained production run.
So when one turns up on the second-hand market, I either buy it or wait for months (sometimes longer) before the same pedal model turns up again.
What Does It Sound Like?
Big, warm, and soft, with a horn-like mid-focus.
I'm playing my Les Paul into the HPTT and out into my Blackstar Studio 10 6L6. I'm mostly in the middle position. The guitar's tone controls are on 10, but the volumes aren't.
I'm immediately struck by a number of different characteristics that add up to make this a very interesting pedal.
While the pedal's not dark, it's got a lot of energy in the lower mids, and that just happens to suit this particular Les Paul down to a T. It's warm, it's fat, and I love how it growls with chords.
The note attack sounds very rounded to me, making it sound beautifully soft. I can smear the notes of each chord or give them definition just by changing my picking. This thing's a player's pedal.
Moving on to melodic notes, especially on the wound strings, there's a honkiness to it that reminds me of how a brass instrument can stand out. It's not quite the cocked-wah thing, but there's definitely shades of it to my ears.
Will it play well with other guitars in a mix, or is this really a sound that works best in a single-guitar setup? My instinct is that this is probably a great choice for a one-guitar setup, but I don't have the experience to say with confidence.
Switching guitars, I think that I like it with my Telecaster even more than my Les Paul. Boosted with the Archer Clean, I don't think my Telecaster has ever sounded as good.
Final Thoughts
This arrived around the same time as the Mythos Lark. Even though I think this pedal sounds better in the room than the Lark, I found myself spending far more time with the Lark than with the HPTT. The same thing happened when the 5e3 Deluxe arrived: the HPTT didn't get much of a look-in from me.
I haven't been able to put my finger on why.
With the right guitar – preferably something that's not the classic mahogany and rosewood combination – I think this pedal sounds amazing. I'm chuffed to bits with it.