This conversation was originally posted to my Twitter feed.
Good morning, pedal fans. Let's do another #CoffeeAndKlon. I haven't done one of these in ages.
Coffee First!
This morning's coffee is long gone, I'm happy to say. A lovely cup of Yayu Forest, Mrs H's favourite right now. It's a pretty mild blend, with a bit more bitterness than you get from a house roast.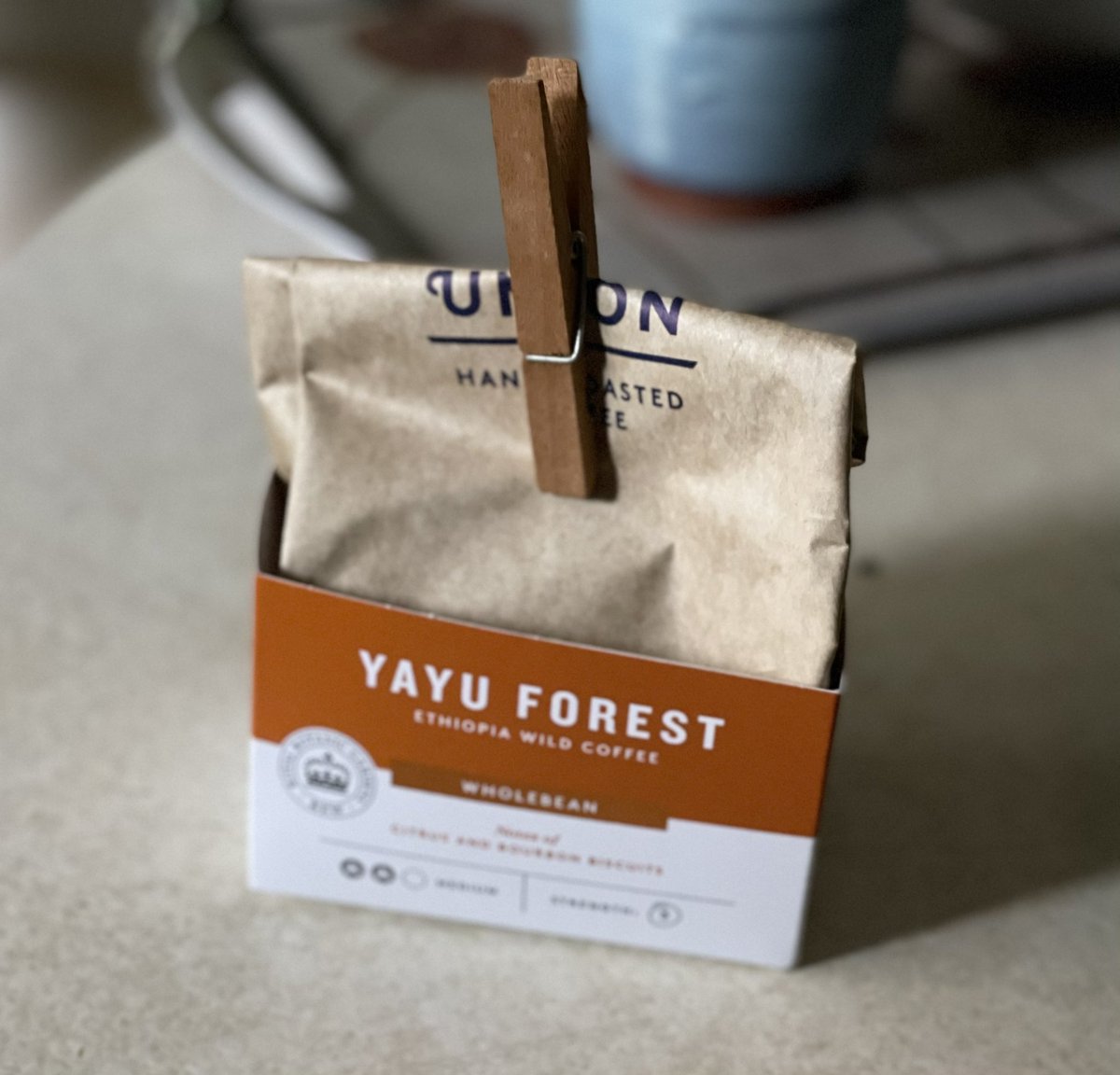 Over the last ten years* we've been alternating between this and Lavazza Gold coffee beans. It's really helped us cope with each new day. *2020 sure feels that long!
So what do I want to talk about today? Let's reminisce about when we could go out and enjoy our passion for music and gear. Because, for me, November marks a year since I last played a gig of any kind.
Before I do that, though, I want to urge you to support your local music gear shop. Independent stores rely so much on people coming through the door to check out gear. They do so much to help us amateurs and home hobbyists. Now they need our help.
If you're buying someone gear for Christmas, please try and buy locally if you can. If you can, bring your purchase forward, and buy early. They run on much thinner margins than the big stores. Cash flow helps them survive these times.
Three Stories Of A Time When We Could Travel
I want to share three stories about visits to different shops over the years. Back when we could travel, my work allowed me to visit stores all over the UK to see if I could find anything interesting to me.
How I Met Raven
My first story is about @andertonsmusic. True story: their videos about baked Alaskans are the reason I got into Les Pauls in 2012. But I want to share the story of how I found Raven – my Les Paul Sig T – in their store one year.
I'd gone there to try and buy a particularly pretty Les Paul with a root beer finish. I think it was a koa top, but I could be misremembering that. Anyway, I tried the guitar first, and a good job too. It wasn't for me. It had no life to it whatsoever.
So I'm wandering the store, feeling a bit down, and wondering what to do. Back then, their famous Wall of Tone was stuffed to the gills with Les Pauls. But they were either out of my budget, or just didn't appeal at all. Then I spotted something interesting.
Right in the far left corner was this pretty battered Les Paul. Was it second hand, I wondered? Maybe it would make for a mod platform. The truth was a bit wilder than that.
Apparently, the Les Paul Custom that had been hanging on the wall above it had somehow come crashing down, smashing into poor Raven on the way down. LP Customs are *heavy* guitars. I doubt it survived that drop. But Raven had.
The damage was only cosmetic, fortunately. I tried it, felt a connection, and the folks at Andertons did a deal that suited everyone. I brought Raven home, and she was my #1 for several years.
Today, Raven's with Mrs H. She plays too, and last week she borrowed Raven to try a Les Paul for the first time. It's awesome to see a guitar that I love so much bringing that same joy to another guitarist.
That Time I Took A Les Paul Into Hospital
My second story also involves Les Pauls and Mrs H. Let me tell you about the time I walked into a operating theatre's waiting room with a Les Paul.
Bristol is a city that I've lived in, worked in, or travelled through for the last quarter of a century. It's home to both @PMTHouseOfRock Bristol and one of the best eye hospitals in the whole of the UK.
We'd gone to Bristol for an eye operation. As you do with these things, you travel early to make sure unexpected delays don't prevent you from keeping the appointment. There were no delays, and we arrived in Bristol with a whole afternoon to kill.
PMT's Bristol store is very close to the eye hospital. No more than a five minute walk. And I was after another Les Paul at the time. It was inevitable where we'd end up.
I'll freely admit it: I was after a Les Paul that had the classic sunburst look. I wanted to finally get a Les Paul Standard that looked the part as well as sounded the part. I wasn't going to find that for another year or two, but I wasn't to know that at the time.
We were in luck: PMT had a really good selection of Les Pauls on the wall that day. And it was quiet, which meant the staff were free to help us try every single one of them 🙂
We narrowed it down to two guitars. One of them had the classic look that I wanted. The other was Gabrielle: an iced-tea finish that lacked the strong red that I really wanted.
I played the one that I preferred, while the staff gave Gabby a fresh set of strings. I really liked the guitar, and would have happily walked out the shop with it. Mrs H wandered off to look at basses and acoustic guitars.
Then I switched over to Gabby. No word of a lie: not only did Mrs H come back to see what I was playing, other punters in the store came over too. There was no way Mrs H was going to let me leave the store without buying Gabby.
After that, we walked up the hill, guitar in hand (in its case) for the eye operation appointment. Sure did get some funny looks 🙂
I've still got Gabby, and when I'm done tweeting this morning, she's getting a fresh set of strings. Her and Raven are a great pair to record with. Great complementary tones. And Gabby sure does sing.
Stu Gets Schooled
My final story is about my local store @astringsuk, and how the owner – and my good friend and near neighbour Andrew – schooled me on the importance of a guitar's neck.
It was 2015, and I'd decided that I should really have a Telecaster. I grew up playing Strats and super-Strats, and by then my love affair with the Les Paul was in full bloom. But there was something missing.
Now, I'll go into the reasons why every guitarist should own a Telecaster in a separate blog post later in November. There isn't space to do that here.
My problem was that I didn't have the first clue about what kind of Telecaster I wanted. Or how to decide. Andrew, fortunately, had a process: no matter the guitar, it starts with the neck.
As guitarists, our fretting hand does so much of the work. It has to travel quickly and precisely, yet also be able to hold similar shapes for lengthy periods. The neck carve plays a huge part in how comfortably we can do this, and for how long.
My mind was blown. I mean, while it's blindingly obvious when you hear for the first time, we mostly talk about it in extremis. You know, wizard necks vs chunky vintage carves.
Several years later, it was this exact advice that led me to my #1 Strat: a Fender Player Strat in sage green. I went round to @astringsuk to see the colour in person. It came home with me because my word, it has the perfect neck carve on it.
If I ever get a Fender Custom Shop Strat made, it's going to have the same neck carve as the Fender Player Strat does. It's that good (for me). And I wouldn't have found this guitar if Andrew hadn't schooled me to really pay attention to neck carves back in 2015.
This Strat is very important to me because, thanks to a pickup upgrade, I've been able to regain the sound of my beloved Charvel from when it was stock. Remind me to tell you that story sometime, and especially to include the guitar I called Snot.
Tell Me Your Guitar Store Stories!
These are just three stories of how being in a guitar shop helped me personally, in my search for tools to express myself (however badly) through music. I have a couple more to share sometime, if you've enjoyed these.
Tell me your fond memories of visits to guitar shops. I'd love to hear your stories of how they've helped you over the years. Let's keep it positive and kind. 2020 is enough of a shitshow without sharing horror stories on this thread.