This conversation was originally posted to my Twitter feed.
Good morning! I've got something on my mind that I want to share with you, in this week's #CoffeeAndKlon.
But first, coffee. Because coffee always makes my day better.
I'm drinking Jamaican Blue Mountain today. It's got absolutely no bitterness to it at all. A special coffee as a rare treat.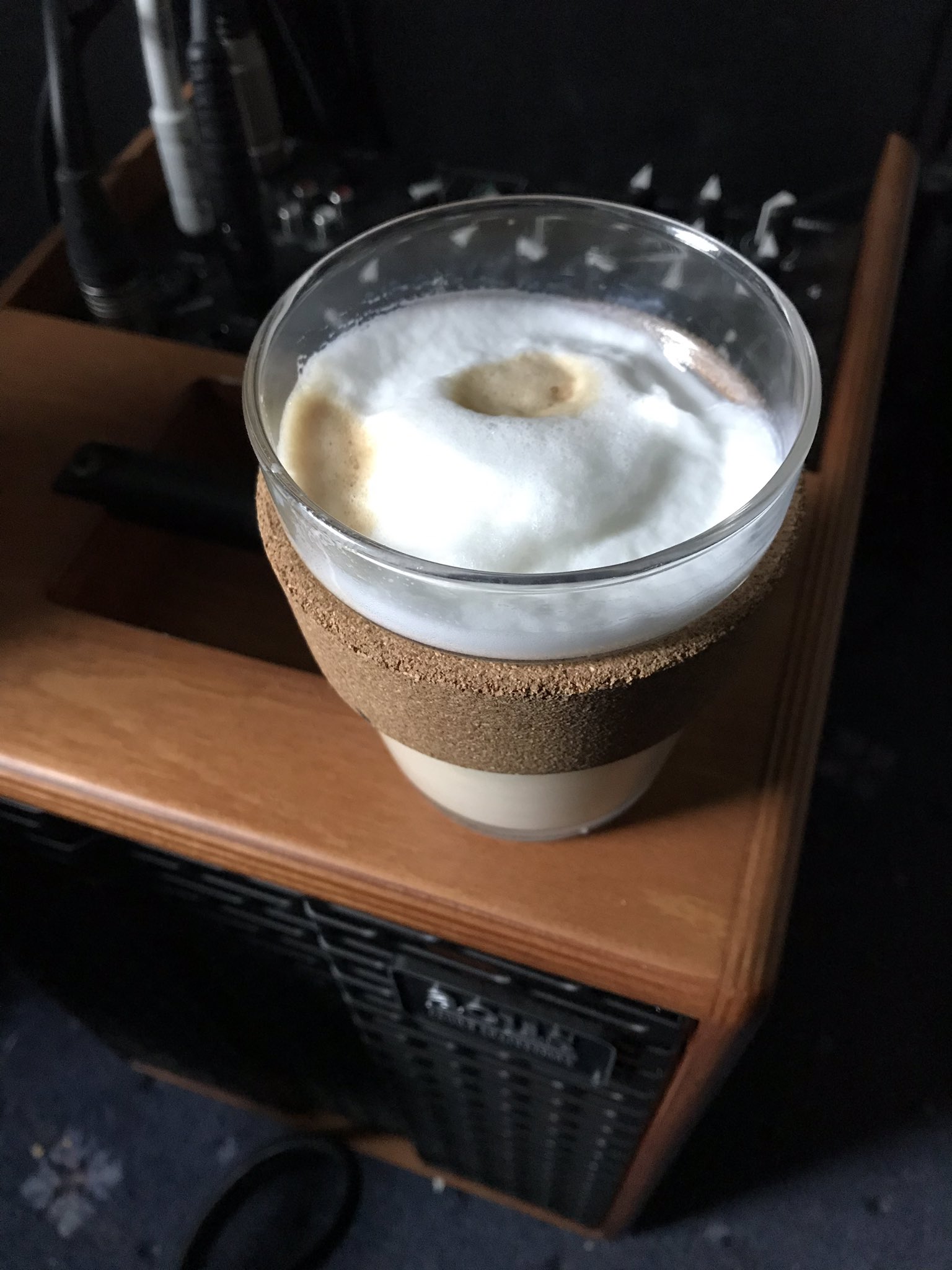 So, what's on my mind this morning? I want to share my opinion on where to get advice from, both about guitars and gear, and about how to use them. It's been bugging me for awhile now.
I think that the best people to get advice from about guitars and gear are professional musicians who also do their own recording and producing. There's a wonderful community of them on YouTube.
Folks like Pete Thorn, Shawn Tubbs, Rhett Shull, Tim Pierce to name but four to get you started. Alongside folks like Henning Pauly, Shane from In The Blues, and of course That Pedal Show.
That list is very much just the tip of the iceberg. If you start there, you'll come across so many others who you can learn from. It's a great time to be into guitars and music.
Internet forums and Facebook groups can be great sources of learning too. I learned a lot about the Les Paul from there, and it really helped me discover that low output, vintage-voiced pickups are my thing.
Forums and groups are a mixed bag. It can be difficult to tell the good advice from the posturing, and you need a thick skin to deal with the pros who really don't like home players at all.
It takes ego to perform on stage, and it's not always accompanied by kindness.
Guitar shops can great places for advice too. There are some great shops out there, where they don't care why you want a guitar or how well you can play. They want you to walk out with what's right for you, even if that means you walk out empty-handed.
These are exactly the shops I'll tweet about, and give shoutouts to whenever I can. Not just because I think they're fantastic and deserving, but because I've had more than my fair share of the other types of shop too.
On the flip side, you also get:
shops where the sales staff have targets to hit and specific gear to shift, and
shops who treat home players very differently to gigging musicians
Thankfully, they're dying out, and not a moment too soon.
And don't overlook product demos from manufacturers either. They're often showing you how they intended a piece of gear to be used. That's important. A lot of gear disappoints because folks try to use it for something it was never designed for.
All this has been on my mind because of where the HomeToneBlog.com fits into the landscape. Because I've realised that I'm uncomfortable when I'm asked for advice about gear.
Like the vast majority of people who play guitar, I play at home for fun. I have a day job, and this is one of my hobbies. I have recently started gigging, but again it's just for fun. I'm definitely not a pro at all.
I'm very much a confidence player. If I'm not happy with the sound, my playing goes to pot. Always has. Even from the very early days of playing, I've always been after guitar tones that help me deal with that.
When I started sharing my experiences with gear here on Twitter, I realised that I know a lot of people just like me. Only difference between us is the variety of gear that I get to spend time with.
People started asking me questions about gear, because they saw me talking about it. And that became the HomeToneBlog.com. A community specifically for us home players.
The blog's all about opinions formed from hands-on experience with guitars and gear. Not trying to review gear for anyone else other than me.
It's personal, and it's meant to be.
And if it helps you, that's great 🙂
But if I am talking about a piece of gear that you're interested in, please use what I've said about it as a starting point only. Go to the folks I've mentioned earlier in this conversation. Look at what they can make the gear do, and how they would use it.
And if you want to do what I do, and share your experiences with your fellow home players, I'd love to have other people also writing blog posts for the HomeToneBlog.com.
If you've made it to the end, do let me know. And I hope you have a great rest of your weekend.