This conversation was originally posted to my Twitter feed.
Good morning! I hope you're having a great weekend. And, if you're here in the UK, enjoying the unseasonable bank holiday weather. Got another #CoffeeAndKlon for you this morning. Only there's no Klon today …
Today's Coffee
Before I get into pedals: coffee. We're just drinking the last of this Vietnam coffee this morning. It's pretty mild, easy to drink, with a nice burnt aftertaste. The kind of thing it's nice to have as a break from more distinct coffees, I feel.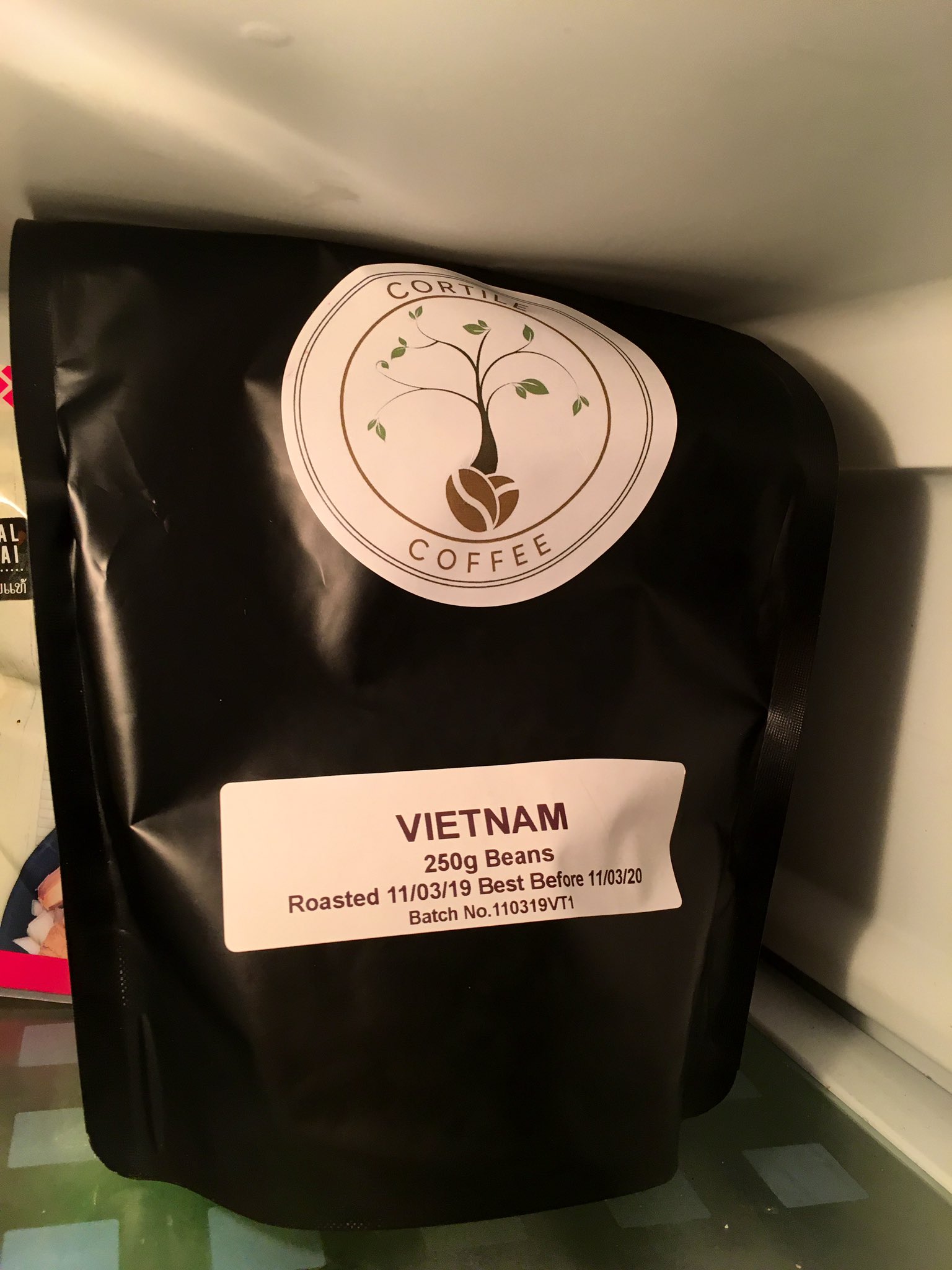 We've got to go shopping for coffee again soon. Local supermarkets, for whatever reason, have almost stopped stocking whole-bean coffee these days. We're lucky to have Cortile Coffee here in the market.
Anyways – pedals.
Why No Klon?
And this week, I have a confession to make: my Klon's sat on the shelf gathering dust atm. Because I'm *still* exploring these two Wampler pedals I got at the start of the month. And because I stuck the Amber Drive in front of them.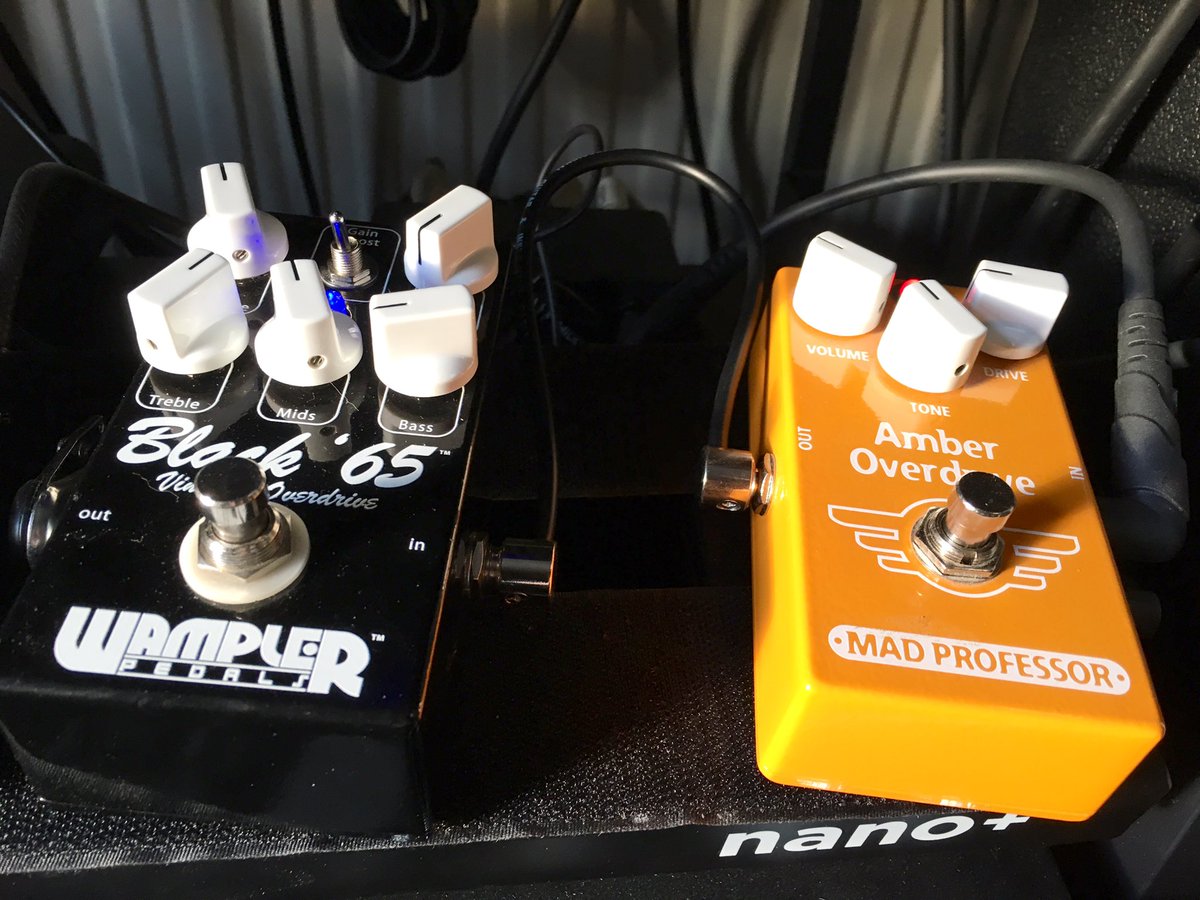 This is my second Amber Drive.
The Pedal That Inspired #SecondBite
Years ago, I was looking for a pedal that would help me get a great lead tone. The demo Mike Herman did of this is still one of the best tones I've ever heard in a pedal demo.
In person, I couldn't get *close* to that tone. Probably could have done with Brian Wampler's advice on pedal demos back then:
Disappointed, I moved it on … but that failure nagged at me.
When the chance came to get another one at a great price, I decided to try again. It became my very first #SecondBite pedal. But the results were no better second time around … until a week ago.
Using The Wamplers To Shape The Tone
In Mike Herman's demo, the Amber Drive has this thick, raspy mid range thing going on. Into any of my amps, the mid range is thin and disappointing. And it has a nasty top-end that I don't want to listen to – ever.
Messing about with the Tumnus in front of the two Wampler pedals, I noticed how the EQ was being shaped. More mids, and a loss of high end. Sounds like just what the tone doctor ordered for the Amber Drive 🙂
And there it is. If I run the Amber Drive into the Tweed 57, I get pretty close to the tone from Mike Herman's demo. As close as a hack like me can hope for, anyways 🙂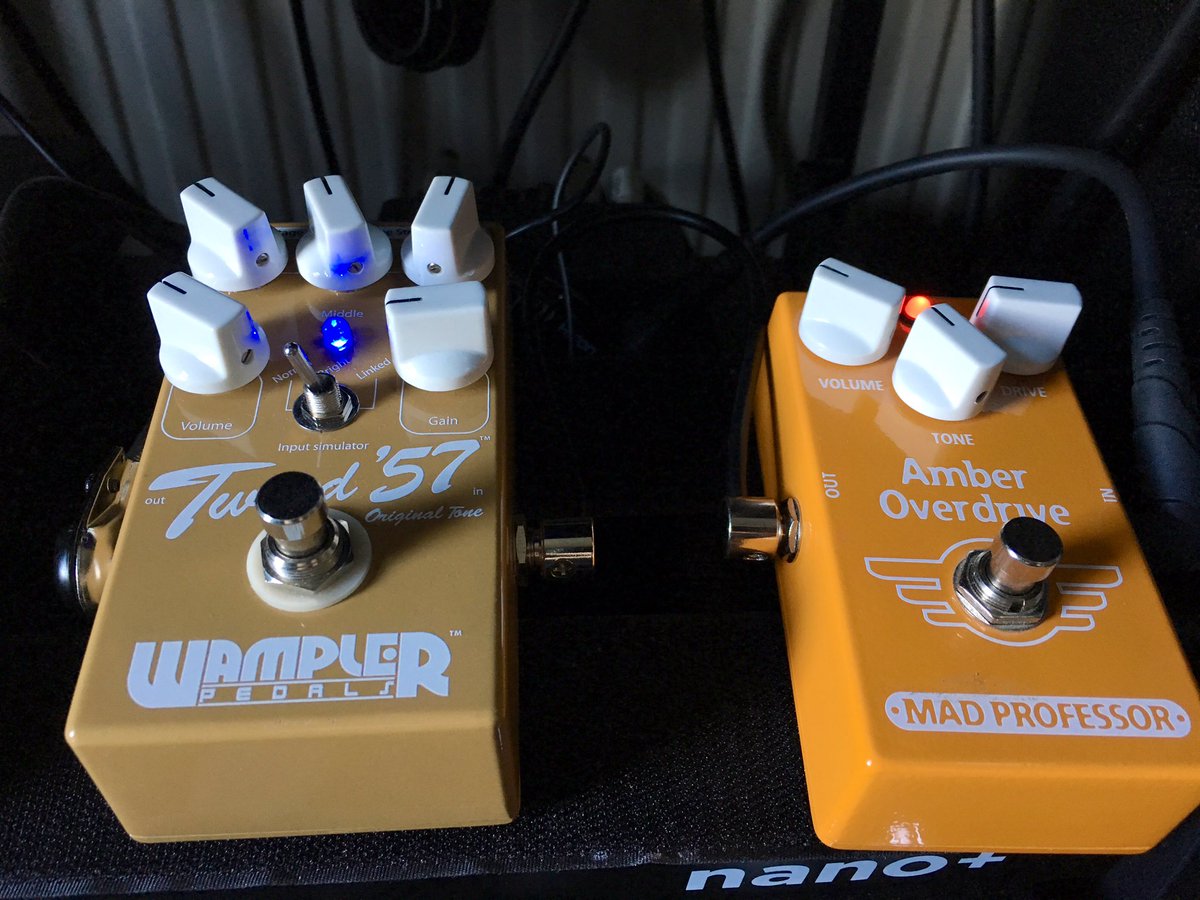 And it's dead quiet too. Two pedals stacked into each other, and practically no noise to speak of. Even with single coils.
Given how noisy and crappy our domestic electricity is here in the valleys, that's a big win for me.
Pairing With Guitars
It's a bit clichéd perhaps, but right now I'm preferring Amber Drive into Tweed 57 for a Telecaster, and Amber Drive into Black 65 for a Stratocaster. And the Black 65 on its own for great clean tones.
But what about a Les Paul? The La Grange sound – the classic ZZ Top guitar sound – is Strat into a cranked plexi, right?
Les Paul > Amber Drive > Black 65 > Blackstar Studio 10 6L6 gets you right there.
With the caveat that I haven't tried this yet, I think I'd use this rig w/ the Black 65 for recording rhythm, and swap to the Tweed 57 for lead tones. To my ears, that's what would work best if you went with a Les Paul.
One of the things I love about both these tone stacks is how percussive it is. Palm-mute the low strings, and there's none of that hard rock/metal attack. It's pretty blunt, in a good way.
And that gives me a bit of a dilemma.
What Happened To The #DesertIslandRig?
I thought I had my desert island rig nailed down. And I still do, for guitar and amp. But the pedals in between? I'm going to have to spend some serious time comparing the Amber Drive stack w/ my original choice now. Never thought I'd be saying that a month ago!
So there you have it. That's why there's currently no Klon on my little practice board. Have you had an experience where a pedal you'd given up on suddenly came to life, all because you plugged it into something different? I'd love to hear your experiences.
Have a great rest of your weekend!